Associate Professor FUJIMOTO Ryuichi
Faculty, Affiliation
Faculty of Mathematics and Physics, Institute of Science and Engineering
College and School Educational Field
Division of Mathematical and Physical Science, Graduate School of Natural Science and Technology
Division of Mathematical and Physical Sciences, Graduate School of Natural Science and Technology
School of Mathematics and Physics, College of Science and Engineering
Laboratory
Laboratory for Astrophysics
Academic Background
【Academic background(Doctoral/Master's Degree)】
Graduate School, the University of Tokyo Master Department of Physics 199303 Completed
Graduate School, the University of Tokyo Doctor Department of Physics 199503 Unfinished course
【Academic background(Bachelor's Degree)】
The University of Tokyo Department of Physics 199103
【Degree】
Ph. D.
master's degree
Career
Institute of Space and Astronautical Science (ISAS) Inst. of Space and Astronautical Science research associate(1995/04/01-2003/09/30)
Institute of Space and Astronautical Science (ISAS), Japan Aerospace Exploration Agency (JAXA) Japan Aerospace Exploration Agency research associate(2003/10/01-2006/11/30)
Kanazawa University Faculty of Science(2006/12/01-)
Kanazawa University Faculty of Mathematics and Physics Associate Professor(2008/04/01-)
Year & Month of Birth
1969/01
Academic Society
Astronomical Society of Japan
Physical Society of Japan
Award
○PASJ Excellent Paper Award 2009(2010/03/26)
Specialities
Particle/Nuclear/Cosmic ray/Astro physics
Speciality Keywords
X-ray astronomy, X-ray spectroscopy
Research Themes
Development of high-resolution soft X-ray spectrometer onboard Astro-H satellite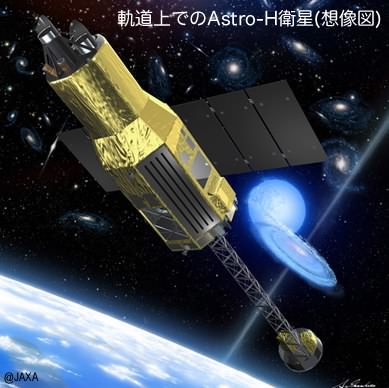 JAXA's Astro-H is the Japanese 6th X-ray astronomy satellite, and will be launched in 2014. The Soft X-ray Spectrometer, SXS, is a high-resolution spectrometer utilizing an X-ray microcalorimeter array, under close US-Japan international collaboration. It has an energy resolution 20 time better than semiconductor detectors. I am now developing the SXS with NASA, JAXA, and other university/institute groups. With the SXS, we will observe merging of galaxy clusters and reveal their evolution.
Development of transition-edge-sensor type X-ray microcalorimeter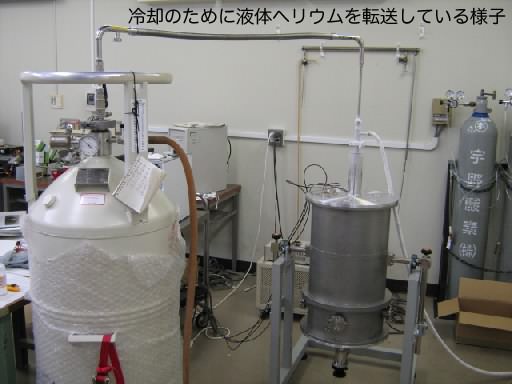 To reveal evolution of the large-scale structures in the Universe, spatially resolved X-ray spectroscopic observations are essential. To satisfy such a requirement, an X-ray microcalorimeter using a superconducting transition edge as a high-sensitivity thermometer is a promising candidate. I am developing such X-ray sensors for future X-ray astronomy satellites, in collaboration with JAXA and Tokyo Metro University groups. Currently, we are developing an adiabatic demagnetization refrigerator (ADR) to cool a sensor to 0.1K.
Observational study of X-ray objects with Suzaku satellite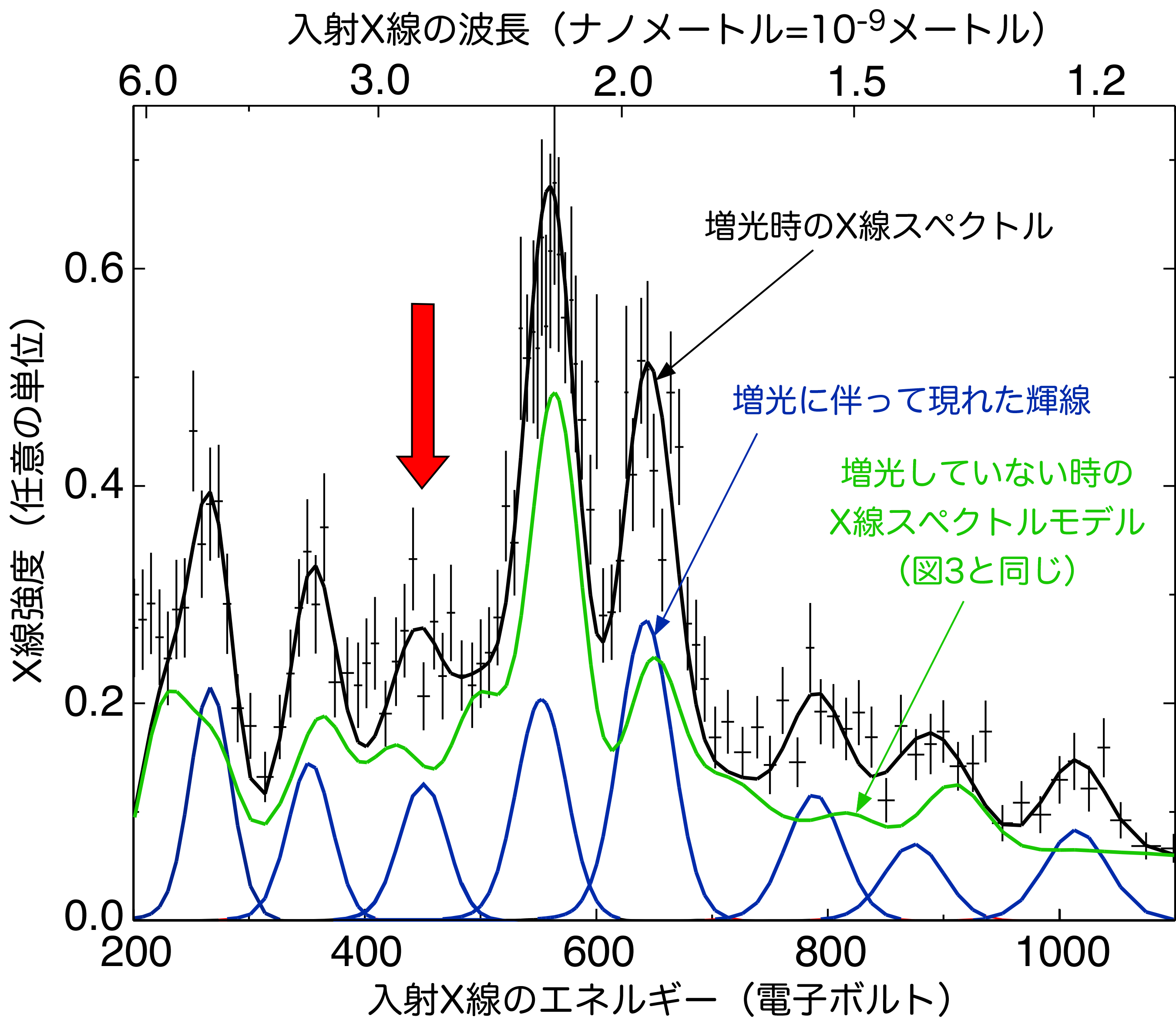 One of my research topics is observational study of X-ray astronomical objects using Suzaku satellite. So far, we studied time variation and spectral change of the soft X-ray background, which is coming from all the sky, and we revealed that a part of the soft X-ray background is emitted around the earth due to solar wind.
Books
Papers
 Neon dewar for the X-ray spectrometer onboard Suzaku R. Fujimoto, K. Mitsuda, M. Hirabayashi, K. Narasaki, S. Breon, R. Boyle, M. DiPirro, S. M. Volz, R. L. Kelley 

NUCLEAR INSTRUMENTS & METHODS IN PHYSICS RESEARCH SECTION A-ACCELERATORS SP

 559 2 648-650 2006/04
 The Astro-E2/XRS-2 helium insert system P. J. Shirron, M. D. DiPirro, J. Panek, R. Kelley, K. Mitsuda, R. Fujimoto, M. Hirabayashi, D. McCammon 

NUCLEAR INSTRUMENTS & METHODS IN PHYSICS RESEARCH SECTION A-ACCELERATORS SP

 559 2 666-668 2006/04
 Evidence for Solar-Wind Charge-Exchange X-Ray Emission from the Earth's Magnetosheath R. Fujimoto, K. Mitsuda, D. McCammon, Y. Takei, M. Bauer, Y. Ishisaki, F. S. Porter, H. Yamaguchi, K. Hayashida, N. Y. Yamasaki 

PUBLICATIONS OF THE ASTRONOMICAL SOCIETY OF JAPAN

 59 S1 133-140 2007/01
 The Suzaku High Resolution X-Ray Spectrometer R. L. Kelley, K. Mitsuda, C. A. Allen, P. Arsenovic, M. D. Audley, T. G. Bialas, K. R. Boyce, R. F. Boyle, S. R. Breon, G. V. Brown, J. Cottam, M. J. DiPirro, R. Fujimoto, T. Furusho, K. C. Gendreau, G. G. Gocher, O. Gonzalez, M. Mirabayashi, S. S. Holt, H. Inoue, M. Ishida, Y. Ishisaki, C. S. Jones, R. K.-Kuha, C. A. Kilbourne, D. McCammon, U. Morita, S. H. Moseley, B. Mott, K. Narasaki, Y. Ogawara, T. Ohashi, N. Ota, J. S. Panek, F. S. Porter, A. Serlemitsos, P. J. Shirron, G. A. Sneiderman, A. E. Szymkowiak, Y. Takei, J. L. Tveekrem, S. M. Volz, M. Yamamoto, N. Y. Yamasaki 

PUBLICATIONS OF THE ASTRONOMICAL SOCIETY OF JAPAN

 59 SP1 77-112 2007/01
 Monte Carlo Simulator and Ancillary Response Generator of Suzaku XRT/XIS System for Spatially Extended Source Analysis Y. Ishisaki, Y. Maeda, R. Fujimoto, M. Ozaki, K. Ebisawa, T. Takahashi, Y. Ueda, Y. Ogasaka, A. Ptak, K. Mukai, K. Hamaguchi, M. Hirayama, T. Kotani, H. Kubo, R. Shibata, M. Ebara, A. Furuzawa, R. Iizuka, H. Inoue, H. Mori, S. Okada, Y. Yokoyama, H. Matsumoto, H. Nakajima, H. Yamaguchi, N. Anabuki, N. Tawa, M. Nagai, S. Katsuda, K. Hayashida, A. Bamba, E. D. Miller, K. Sato, N. Y. Yamasaki 

PUBLICATIONS OF THE ASTRONOMICAL SOCIETY OF JAPAN

 59 SP1 113-132 2007/01
 Suzaku Observations of the Local and Distant Hot ISM R. K. Smith, M. W. Bautz, R. J. Edgar, R. Fujimoto, K. Hamaguchi, J. P. Hughes, M. Ishida, R. Kelley, C. A. Kilbourne, K. D. Kuntz, D. McCammon, E. Miller, K. Mitsuda, K. Mukai, P. P. Plucinsky, F. S. Porter, S. L. Snowden, Y. Takei, Y. Terada, Y. Tsuboi, N. Y. Yamasaki 

PUBLICATIONS OF THE ASTRONOMICAL SOCIETY OF JAPAN

 59 SP1 141-150 2007/01
 Design of the two-stage series adiabatic demagnetization refrigerator for the NeXT and Spectrum-RG missions K. Shinozaki; K. Mitsuda; N. Y. Yamasaki; Y. Takei; M. DiPirro; Y. Ezoe; R. Fujimoto; J. W. den Herder; M. Hirabayashi; Y. Ishisaki; K. Kanao; M. Kawaharada; R. Kelley; C. Kilbourne; S. Kitamoto; D. McCammon; T. Mihara; M. Murakami; T. Nakagawa; T. Ohashi; F. S. Porter; Y. Satoh; P. Shirron; H. Sugita; T. Tamagawa; M. Tashiro; S. Yoshida 

Proc. SPIE

 7011 70113R 2008/07
 The x-ray microcalorimeter on the NeXT mission Kazuhisa Mitsuda; Noriko Y. Yamasaki; Keisuke Shinozaki; Yoh Takei; Takao Nakagawa; Hiroyuki Sugita; Yohichi Satoh; Ryuichi Fujimoto; Takaya Ohashi; Yoshitaka Ishisaki; Yuichiro Ezoe; Masahide Murakami; Makoto Tashiro; Yukikatsu Terada; Shunji Kitamoto; Toru Tamagawa; Madoka Kawaharada; Tatehiro Mihara; Richard L. Kelley; Caroline A. Kilbourne; F. Scott Porter; Peter J. Shirron; Michael J. DiPirro; Dan McCammon; Jan-Willem den Herder 

Proc. SPIE

 7011 70112K 2008/07
 The Spektr-RG x-ray calorimeter J. W. den Herder; R. Kelley; D. McCammon; K. Mitsuda; H. Aarts; C. van Baren; M. Buntov; E. Churazov; E. Costantini; J. Cottam; L. Dubbeldam IV; Y. Ezoe; P. Friedrichs; R. Fujimoto; M. Gilvanov; Y. Ishisaki; J. Kaastra; C. Kilbourne; K. Kuntz; R. Mushotzky; M. Murakami; T. Nakagawa; T. Ohashi; M. Pavlinsky; R. Petre; F. Scott Porter; P. Predehl; Y. Sato; N. Semena; K. Shinozaki; R. K. Smith; S. Snowden; R. Sunyaev; H. Sugita; Y. Takei; A. Tkachenko; J. Vink; C. P. de Vries; N. White; N. Yamasaki; F. Zwart 

Proc. SPIE

 7011 70110K 2008/07
 The NeXT Mission Tadayuki Takahashi; Richard Kelley; Kazuhisa Mitsuda; Hideyo Kunieda; Robert Petre; Nicholas White; Tadayasu Dotani; Ryuichi Fujimoto; Yasushi Fukazawa; Kiyoshi Hayashida; Manabu Ishida; Yoshitaka Ishisaki; Motohide Kokubun; Kazuo Makishima; Katsuji Koyama; Greg M. Madejski; Koji Mori; Richard Mushotzky; Kazuhiro Nakazawa; Yasushi Ogasaka; Takaya Ohashi; Masanobu Ozaki; Hiroyasu Tajima; Makoto Tashiro; Yukikatsu Terada; Hiroshi Tsunemi; Takeshi Go Tsuru; Yoshihiro Ueda; Noriko Yamasaki; Shin Watanabe 

SPIE

 7011  70110O 2008/07
 Development of an Adiabatic Demagnetization Refrigerator for X-ray Microcalorimeter Operations Fujimoto, Ryuichi; Sato, Kosuke; Wada, Akane; Yatsu, Takahiro; Hoshino, Akio; Murakami, Toshio; Shinozaki, Keisuke 

AIP Conference Proceedings

 1279 309-311 2010/10
 Development of mechanical cryocoolers for the cooling system of the Soft X-ray Spectrometer onboard Astro-H Sato, Yoichi; Shinozaki, Keisuke; Sugita, Hiroyuki; Mitsuda, Kazuhisa; Yamasaki, Noriko Y.; Takei, Yoh; Nakagawa, Takao; Fujimoto, Ryuichi; Murakami, Masahide; Tsunematsu, Shoji; Otsuka, Kiyomi; Yoshida, Seiji; Kanao, Kenichi; Narasaki, Katsuhiro 

CRYOGENICS

 52 4 158-164 2012/04
 The High-Resolution X-Ray Microcalorimeter Spectrometer, SXS, on Astro-H  Mitsuda, Kazuhisa; Kelley, Richard L.; Boyce, Kevin R.; Brown, Gregory V.; Costantini, Elisa; DiPirro, Michael J.; Ezoe, Yuichiro; Fujimoto, Ryuichi; Gendreau, Keith C.; den Herder, Jan-Willem; Hoshino, Akio; Ishisaki, Yoshitaka; Kilbourne, Caroline A.; Kitamoto, Shunji; McCammon, Dan; Murakami, Masahide; Murakami, Hiroshi; Ogawa, Mina; Ohashi, Takaya; Okamoto, Atsushi; Paltani, Stéphane; Pohl, Martin; Porter, F. Scott; Sato, Yoichi; Shinozaki, Keisuke; Shirron, Peter J.; Sneiderman, Gary A.; Sugita, Hiroyuki; Szymkowiak, Andrew; Takei, Yoh; Tamagawa, Toru; Tashiro, Makoto; Terada, Yukikatsu; Tsujimoto, Masahiro; de Vries, Cor; Yamasaki, Noriko Y. 

JOURNAL OF LOW TEMPERATURE PHYSICS

 167 5-6 795-802 2012/06
 Cooling system for the soft X-ray spectrometer onboard Astro-H Fujimoto, Ryuichi; Mitsuda, Kazuhisa; Yamasaki, Noriko; Takei, Yoh; Tsujimoto, Masahiro; Sugita, Hiroyuki; Sato, Yoichi; Shinozaki, Keisuke; Ohashi, Takaya; Ishisaki, Yoshitaka; Ezoe, Yuichiro; Murakami, Masahide; Kitamoto, Shunji; Murakami, Hiroshi; Tamagawa, Toru; Kawaharada, Madoka; Yamaguchi, Hiroya; Sato, Kosuke; Kanao, Kenichi; Yoshida, Seiji; DiPirro, Mike; Shirron, Peter; Sneiderman, Gary; Kelley, Richard L.; Porter, F. Scott; Kilbourne, Caroline A.; Crow, John; Mattern, Andrea; Kashani, Ali; McCammon, Dan; den Herder, Jan-Willem 

CRYOGENICS

 50 9 488-493 2012/09
 The x-ray microcalorimeter spectrometer onboard Athena den Herder, J. W.; Bagnali, D.; Bandler, S.; Barbera, M.; Barcons, X.; Barret, D.; Bastia, P.; Bisotti, M.; Boyce, K.; Cara, C.; Ceballos, M.; Corcione, L.; Cobo, B.; Colasanti, L.; de Plaa, J.; DiPirro, M.; Doriese, W. B.; Ezoe, Y.; Fujimoto, R.; Gatti, F.; Gottardi, L.; Guttridge, P.; den Hartog, R.; Hepburn, I.; Kelley, R.; Irwin, K.; Ishisaki, Y.; Kilbourne, C.; de Korte, P. A. J.; van der Kuur, J.; Lotti, S.; Macculi, C.; Mitsuda, K.; Mineo, T.; Natalucci, L.; Ohashi, T.; Page, M.; Paltani, S.; Perinati, E.; Piro, L.; Pigot, C.; Porter, F. S.; Rauw, G.; Ravera, L.; Renotte, E.; Sauvageot, J.-L.; Schmid, C.; Sciortino, S.; Shirron, P.; Takei, Y.; Torrioli, G.; Tsujimoto, M.; Valenziano, L.; Willingale, D.; de Vries, C.; van Weers, H.; Wilms, J.; Yamasaki, N. Y. 

Proc. SPIE

 8443 84432B 2012/09
 Development of the onboard digital processing system for the soft x-ray spectrometer of ASTRO-H: performance in the engineering model tests Seta, H.; Tashiro, M. S.; Ishisaki, Y.; Tsujimoto, M.; Shimoda, Y.; Takeda, S.; Yamaguchi, S.; Mitsuda, K.; Fujimoto, R.; Takei, Y.; Kelley, R. L.; Boyce, K. R.; Kilbourne, C. A.; Porter, F. S.; Miko, J. J.; Masukawa, K.; Matsuda, K. 

Proc. SPIE

 8443 84435D 2012/09
Conference Presentations
Performance of the helium dewar and cryocoolers of ASTRO-H SXS(conference:SPIE conference on astronomical telescopes + instrumentation 2016)(2016/06/26)
Arts and Fieldwork
Patent
Theme to the desired joint research
Grant-in-Aid for Scientific Research
○「宇宙の大規模構造形成を探る超高分解能X線分光センサと極低温動作環境の開発」(2011-2013) 
○「宇宙X線観測用精密分光器を応用した可搬型の微量環境放射線計測装置の試作」(2008-2010) 
Classes (Bachelors)
○Physical Mathematics 1(2018)
○Physics Experiments 2(2018)
○Physical Mathematics 2(2018)
○Astrophysics and Cosmology(2018)
○Exercise in Thermodynamics Statistical Mechanics 1(2018)
○Physics Experiments 1(2018)
○Astrophysics and Cosmology(2017)
○Introduction to Information Technology(2017)
○Physical Mathematics 1(2017)
○Physics Experiments 2(2017)
○Exercise in Thermodynamics Statistical Mechanics 1(2017)
○Physics Experiments 1(2017)
Classes (Graduate Schools)
○Exercise B(2018)
○Astrophysics b(2018)
○Seminar B(2018)
○Introduction to Plasma and Astrophysics b(2018)
○Astrophysics a(2018)
○Research Work B(2018)
○X-Ray Spectroscopy of Astronomical Objects(2018)
○Introduction to Plasma and Astrophysics a(2018)
○X-Ray Spectroscopy of Astronomical Objects(2017)
○Astrophysics b(2017)
○Introduction to Plasma and Astrophysics a(2017)
○Introduction to Plasma and Astrophysics b(2017)
○Seminar B(2017)
○Exercise B(2017)
○Astrophysics a(2017)
○X-Ray Spectroscopy of Astronomical Objects(2017)
○Research Work B(2017)
○X-Ray Spectroscopy of Astronomical Objects(2017)
○X-Ray Spectroscopy of Astronomical Objects(2017)
International Project
International Students
Lecture themes
Others (Social Activities)