Professor UENO Toshiyuki
Faculty, Affiliation
Faculty of Electrical, Information and Communication Engineering,Institute of Science and Engineering
College and School Educational Field
Division of Electrical Engineering and Computer Science, Graduate School of Natural Science and Technology
Division of Electrical Engineering and Computer Science, Graduate School of Natural Science and Technology
Course in Electrical and Electronic Engineering, School of Electrical, Information and Communication Engineering, College of Science and Engineering
Laboratory
 TEL:076-234-4851 FAX:076-234-4851
Academic Background
【Academic background(Doctoral/Master's Degree)】
Tohoku University Doctor Graduate School, Division of Engineering 200103 Completed
【Academic background(Bachelor's Degree)】
Tohoku University 199503
【Degree】
Ph.D
Career
Year & Month of Birth
1972/07
Academic Society
IEEE
The institute of electrical engineering of Japan
The magnetic society of Japan
The Japan Society of Applied Electromagnetics and Mechanics
Award
Specialities
Power engineering/Power conversion/Electric machinery
Speciality Keywords
Research Themes
Micro Magnetostrictive Actuator using Iron-Gallium Alloy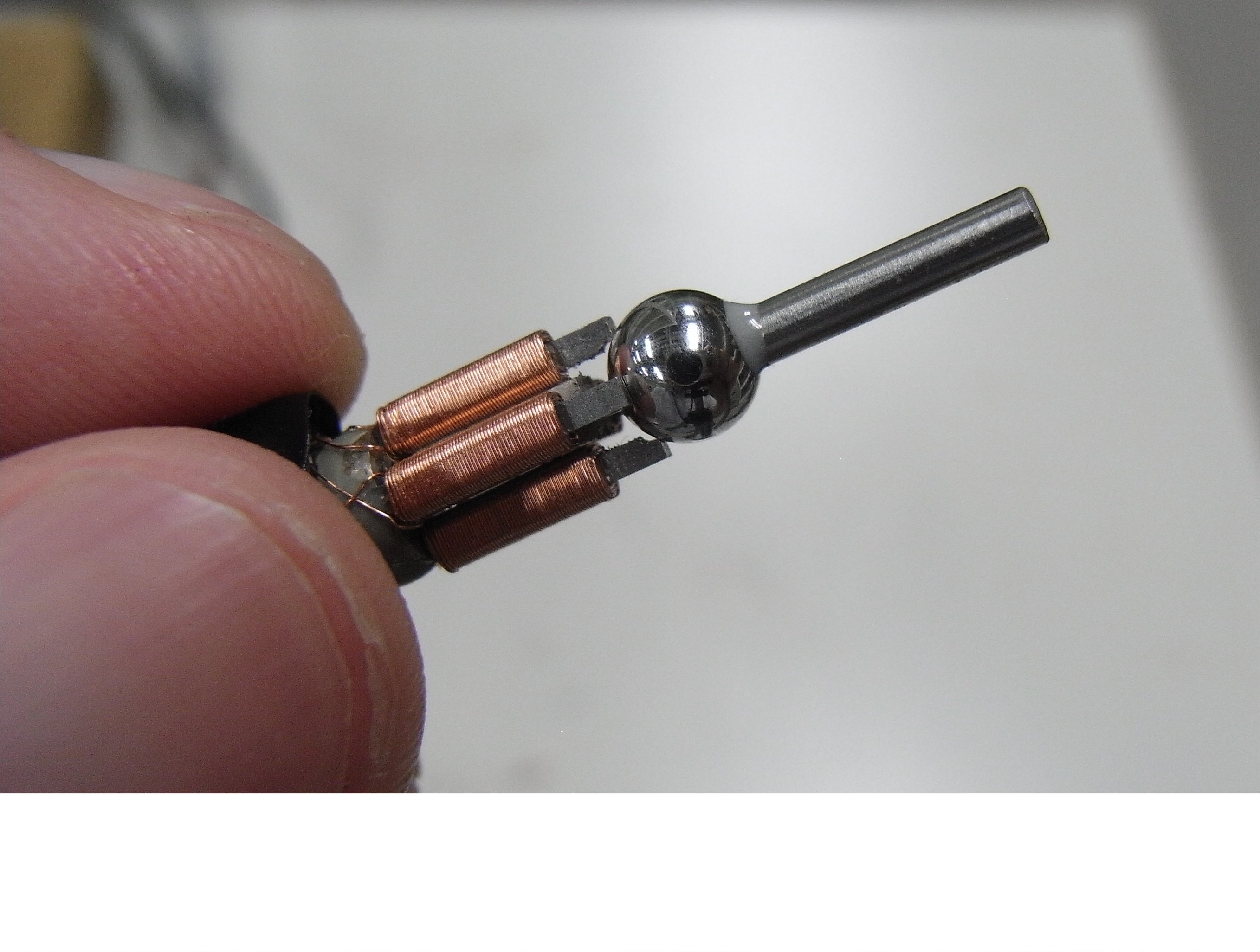 I am involved in the development of an innovative microactuator made of iron-based magnetostrictive material (ultracompact, sturdy, low-voltage drive, wide temperature range, multi-degree of freedom) and its application to medicine and household equipment.
Electromagnetic force control using composite of magnetostrictive and piezoelectric materials and its applications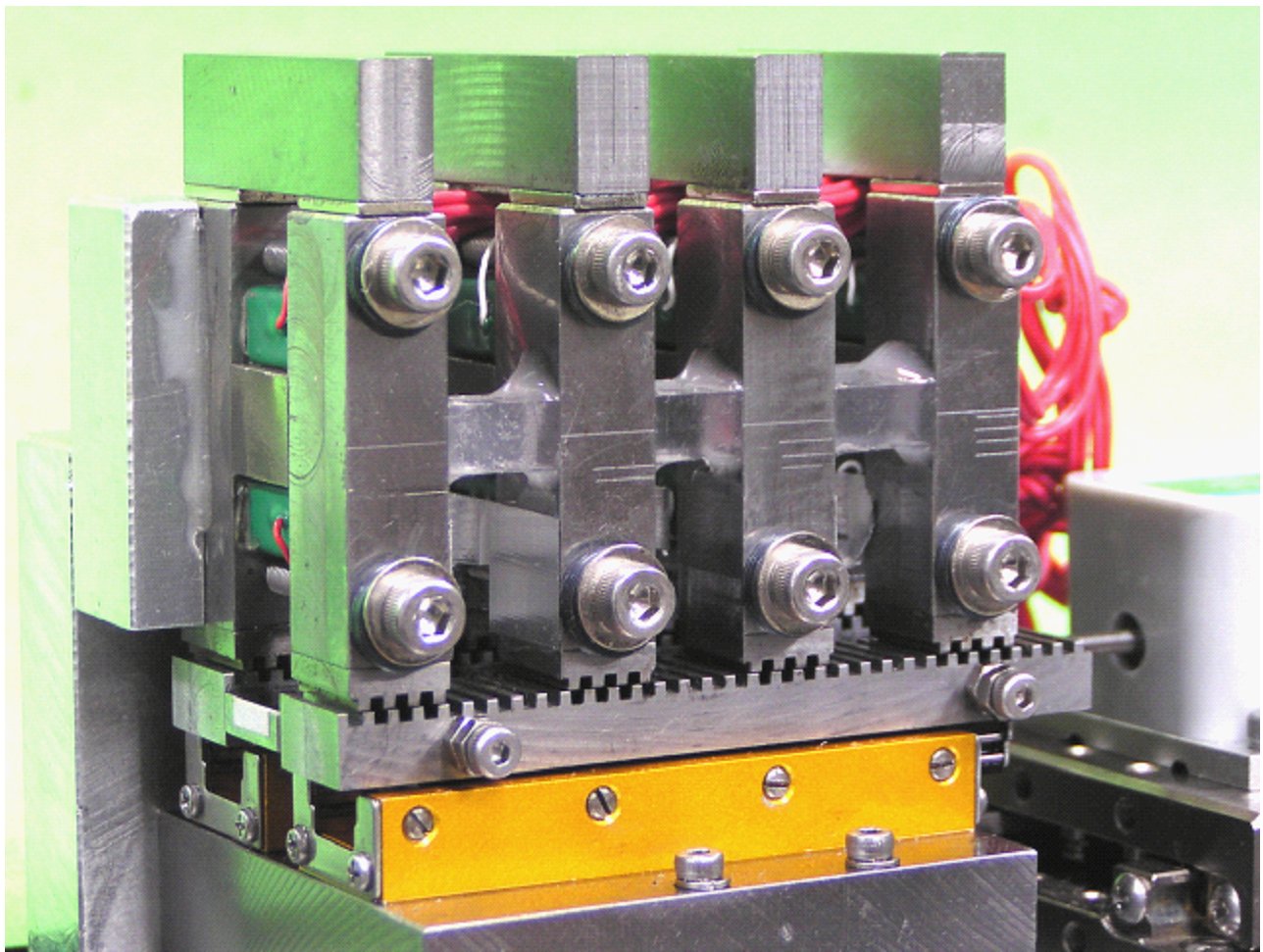 When force is applied to magnetostrictive material, magnetization is changed by inverse magnetostrictive effect. The purpose of this study is to develop a device that controls magnetic force without coils, by means of a composite of magnetostrictive material and piezoelectric material, and to apply it to zero-power magnetic levitation and linear actuators.
Vibrational energy harvesting device using magnetostrictive material
Books
 Toshiyuki Ueno, Toshiro Higuchi New Research on YBCO Superconductors Nova Science Publishers Inc 2008/05
 Toshiyuki Ueno Next-Generation Actuators Leading Breakthroughs Springer-Verlag 2010/01
Papers
 Magnetic Circuit Design Method for Magnetic Force Control System Using Inverse Magnetostrictive Effect: Examination of Energy Conversion Efficiency Depending on Delta E effect Toshiyuki Ueno, Jinhao Qiu,Junji Tani 

ELECTRICAL ENGINEERING IN JAPAN

 140 1 8-15 2002/07
 Device of Magnetostrictive and Piezoelectric Materials for Magnetic Force Control Toshiyuki Ueno, Jinhao Qiu,Junji Tani 

JOURNAL OF MAGNETISM AND MAGNETIC MATERIALS

 259 490-492 2003/03
 Fabrication and high durability of functionally graded piezoelectric bending actuators Junji Tani, Toshiyuki Ueno, Teppei Morita, HirofumiTakahashi, He Jundu 

SMART MATERIALS & STRUCTURES

 12 1 115-121 2003/08
 Magnetic force control with composite of giant magnetostrictive and piezoelectric materials Toshiyuki Ueno, Jinhao Qiu,Junji Tani 

IEEE TRANSACTIONS ON MAGNETICS

 39 3534-3540 2003/11
 Magnetic force control based on inverse magnetostrictive effect Toshiyuki Ueno, Jinhao Qiu,Junji Tani 

IEEE TRANSACTIONS ON MAGNETICS

 40 3 1601-1605 2004/05
 Magnetic Force Control Device of Composite Laminate of Giant Magnetostrictive and Piezoelectric Materials Toshiyuki Ueno, Jinhao Qiu,Junji Tani 

INTERNATIONAL JOURNAL OF APPLIED ELECTROMAGNETICS AND MECHANICS

 19 249-252 2004/12
 Dynamic response in magnetic force control using a laminate composite of magnetostrictive and piezoelectric materials Toshiyuki Ueno, Toshiro Higuchi 

IEEE TRANSACTIONS ON MAGNETICS

 41 1082-1085 2005/03
 Design of magnetostrictive /piezoelectric laminate composite for coil-less magnetic force control Toshiyuki Ueno, Toshiro Higuchi 

IEEE TRANSACTIONS ON MAGNETICS

 41 1233-1237 2005/04
 Improvement of Magnetic Circuit in Levitation System Using HTS and Soft Magnetic Material Toshiyuki Ueno,Toshiro Higuchi 

IEEE TRANSACTIONS ON MAGNETICS

 41 10 4003-4005 2005/10
 High sensitive and heat-resistant magnetic sensor using magnetostrictive/Piezoelectric Laminate composite Toshiyuki Ueno,Toshiro Higuchi 

IEEE TRANSACTIONS ON MAGNETICS

 41 10  3670-3672 2005/10
 Novel composite of magnetostrictive material and piezoelectric actuator for coil-free magnetic force control Toshiyuki Ueno,Toshiro Higuchi 

SENSORS AND ACTUATORS A-PHYSICAL

 129 251-255 2006/06
 The Characteristics of Trapped Magnetic Flux inside Bulk HTS in the Mixed-mu Levitation System Mojtaba Ghodsi, Toshiyuki Ueno,Hidekazu Teshima,Hosei Hirano,Toshiro Higuchi 

PHYSICA A

 2006/10
 Linear Step Motor based on Magnetic Force Control using Composite of Magnetostrictive and Piezoelectric Materials Toshiyuki Ueno, Chee Sze Keat,Toshiro Higuchi 

IEEE TRANSACTIONS ON MAGNETICS

 45 1 11-14 2007/01
 Zero-Power Positioning Actuator for Cryogenic Environments by Combining Magnetostrictive Bimetal and HTS Mojtaba Ghodsi, Toshiyuki Ueno,Hidekazu Teshima,Hosei Hirano,Toshiro Higuchi, Eric Summers 

SENSORS AND ACTUATORS A-PHYSICAL

 135 2  787-791 2007/04
 Numerical Modeling of Iron Yoke Levitation Using the Pinning Effect of High Temperature Superconductor Mojtaba Ghodsi, Toshiyuki Ueno,Hidekazu Teshima,Hosei Hirano,Toshiro Higuchi 

IEEE TRANSACTIONS ON MAGNETICS

 43 5  2001-2008 2007/05
 Magnetic Circuit for Stress-Based Magnetic Force Control Using Iron-Gallium Alloy Toshiyuki Ueno, Toshiro Higuchi 

IEEE TRANSACTIONS ON MAGNETICS

 43 6 2594-2596 2007/06
 Machining of iron-gallium alloy for microactuator Toshiyuki Ueno, Eric Summers,Toshiro Higuchi 

SENSORS AND ACTUATORS A-PHYSICAL

 137 134-140 2007/06
 Zero-Power Magnetic Levitation Using Composite of Magnetostrictive/Piezoelectric Materials Toshiyuki Ueno, Toshiro Higuchi 

IEEE TRANSACTIONS ON MAGNETICS

 43 8 3477-3482 2007/08
 Micro magnetostrictive vibrator using a U-shaped core of iron-gallium alloy (Galfenol) Toshiyuki Ueno, Toshiro Higuchi,Chihiro Saito,Nobuo Imaizumi,Marilyn Wun-Fogle 

JOURNAL OF APPLIED PHYSICS

 103 2008/01
 Novel Magnetostrictive Bimetal Actuator Using Permendur Mojtaba Ghodsi, Toshiyuki Ueno,Toshiro Higuchi 

ADVANCED MATERIALS

 47-50 262-265 2008/06
 Miniature magnetostrictive linear actuator based on smooth impact drive mechanism Toshiyuki Ueno, Toshiro Higuchi 

INTERNATIONAL JOURNAL OF APPLIED ELECTROMAGNETICS AND MECHANICS

 28 135-141 2008/09
 Micro magnetostrictive vibrator using iron gallium alloy Toshiyuki Ueno, Eric Summers, Marilyn Wun-Fogle, Toshiro Higuchi 

SENSORS AND ACTUATORS A-PHYSICAL

 148 280-284 2008/11
 Two-DOF Micro Magnetostrictive Bending Actuator for Wobbling Motion Toshiyuki Ueno, Toshiro Higuchi 

IEEE TRANSACTIONS ON MAGNETICS

 44 11  4078-4080 2008/11
 Miniature spherical motor using iron.gallium alloy (Galfenol) Toshiyuki Ueno, Toshiro Higuchi, Chihiro Saito, Nobuo Imaizumi 

SENSORS AND ACTUATORS A-PHYSICAL

 154  92-96 2009/08
 Development of a Magnetostrictive Linear Motor for Microrobots Using Fe-Ga (Galfenol) Alloys Toshiyuki Ueno, Toshiro Higuchi 

IEEE TRANSACTIONS ON MAGNETICS

 45 10  4598-4560 2009/10
 Performance of Energy Harvester Using Iron–Gallium Alloy in Free Vibration  Toshiyuki Ueno, Sotoshi Yamada 

IEEE TRANSACTIONS ON MAGNETICS

 47 10 2407 - 2409 2011/10
 Primary Analysis of Frequency Characteristics in a Miniature Self-Propelling Device Using Fe-Ga Alloys (Galfenol)  Zu Guang Zhang, Ueno T.,Yamazaki T., Higuchi T. 

IEEE TRANSACTIONS ON MAGNETICS

 46 6 1641 - 1644  2010/06
 Translatory and Bending Micro Magnetostrictive Actuator Using Iron-Gallium Alloys (Galfenol): A New Actuation Approach for Microrobot Toshiyuki Ueno, Zu Guang Zhang, Toshiro Higuchi 

ADVANCED ROBOTICS

 24 1423-1440 2010/10
 Evaluation of miniature magnetostrictive actuator using Galfenol under tensile stress Toshiyuki Ueno, Hidemitsu Miura, Sotoshi Yamada 

JOURNAL OF APPLIED PHYSICS

 44 2011/02
 Study on Pulsed Voltage Driving Method for Iron Gallium Alloy Magnetostrictive Linear Actuator T. Ueno, Y. Hosoda, D. Kitagawa, S. Yamada 19 3 498-502 2011/09
Conference Presentations
Others
Arts and Fieldwork
Patent
Theme to the desired joint research
Grant-in-Aid for Scientific Research
○「磁歪式マイクロ振動発電素子を用いた自動車用自律センシングシステムの開発 」(2011-) 
○「マイクロ駆動機構を持つ針状磁気抵抗効果プローブによる低侵襲・非破壊計測の開発 」(2010-) 
○「超磁歪アクチュエータによるパルスパワー生成と殺菌・ウイルス失活作用の研究 」(2010-) 
Competitive research funding,Contribution
Collaborative research,Consignment study
○M-DOF magnetostrictive motor(2007-2007)
Classes (Bachelors)
○Student-Initiated Project(2017)
○Introduction to Engineering(2017)
○Electrical and Electronic Engineering Laboratory I(2017)
○Electrical Energy Conversion(2017)
○Power Electronics(2017)
○Power Electronics(2016)
○Computer Aided Design and Drafting Systems(2016)
○Student-Initiated Project(2016)
○Electrical Energy Conversion(2016)
○Introduction to Engineering(2016)
○Electrical and Electronic Engineering Laboratory I(2016)
Classes (Graduate Schools)
○Functional Energy Conversion Systems(2017)
○Functional Energy Conversion Systems(2017)
○Functional Energy Conversion Systems(2017)
○Functional Energy Conversion Systems(2017)
○Introduction to Electric Power Conversion Engineering A(2017)
○Introduction to Electric Power Conversion Engineering B(2017)
○Introduction to Electric Power Conversion Engineering B(2016)
○Introduction to Electric Power Conversion Engineering A(2016)
○Functional Energy Conversion Systems(2016)
International Project
International Students
Lecture themes
Others (Social Activities)