Associate Professor TUNO Nobuko
Faculty, Affiliation
Faculty of Biological Science and Technology,Institute of Science and Engineering
College and School Educational Field
Division of Natural Sciences, Graduate School of Natural Science and Technology
Division of Life Sciences, Graduate School of Natural Science and Technology
School of Natural System, College of Science and Engineering
Laboratory
Ecology TEL:076-264-6214 FAX:076-264-6214
Academic Background
【Academic background(Doctoral/Master's Degree)】
Kyoto University  Doctor 199706 Completed
【Academic background(Bachelor's Degree)】
Kyoto University  199003
【Degree】
PhD
Career
Institute of Tropical Medicine, Nagasaki University, Research Associate Vector Ecology and Environment(1997/07/01-2007/03/31)
2007- Kanazawa University(2007/04/01-)
Year & Month of Birth
1966/05
Academic Society
Entomological Society of America
Japanese Society of Medical Entomology
Japanese Society of Ecology
Japanese Society of Entomology
Japanese Society of Applied Entomology and Zoology
Award
Japanese Society of Applied Entomology and Zoology
Japanese Society of Applied Entomology and Zoology
Specialities
Animal Ecology、Medical Entomology
Speciality Keywords
Interactions between Fungi and Animal, Vector Ecology. Tropics. malaria. Japanese encephalitis. dengue fever. biological control
Research Themes
Host Preference of mosquito vectors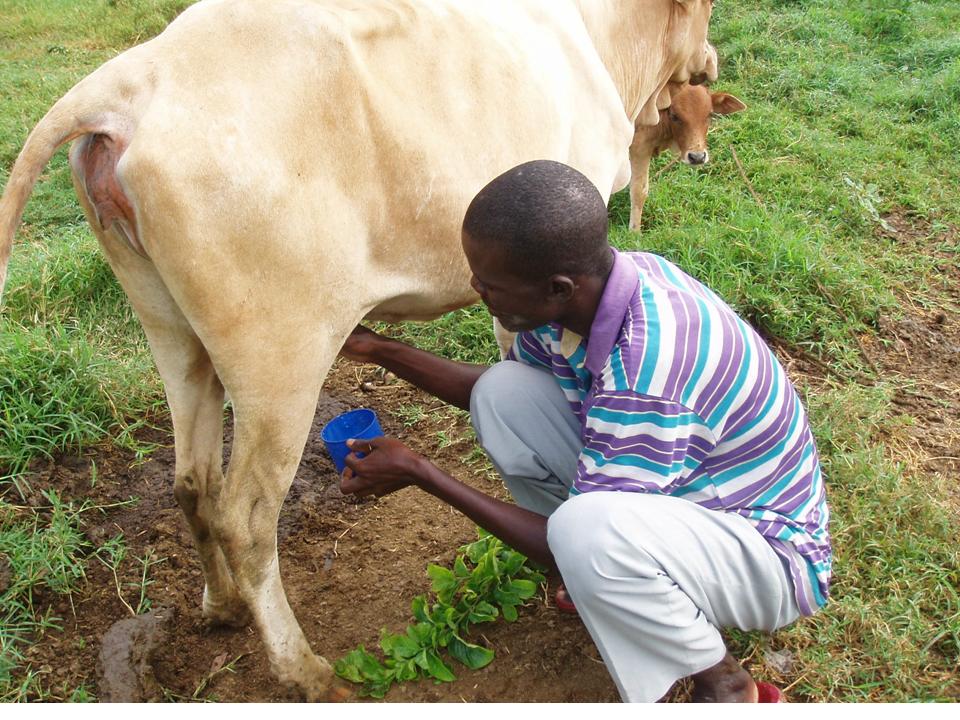 I emphasize that blood feeding behavior by mosquitoes, and their successive resting behaviors, may be largely influenced by environmental factors in addition to their innate features.
Siginificance of Mushroom Posion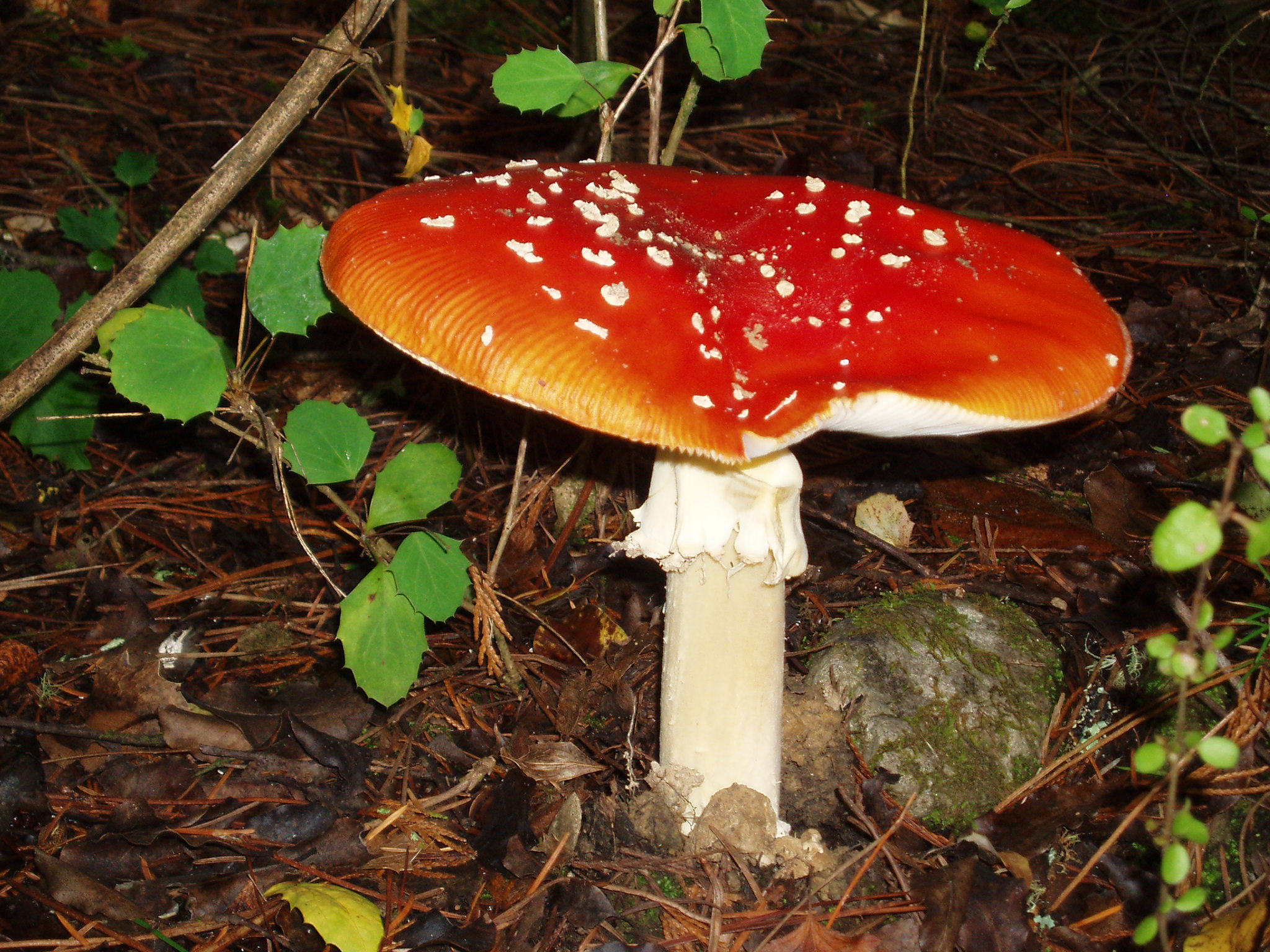 A wide variety of secondary metabolites occur in fungi and several are toxic to both invertebrates and vertebrates. The evolutionary history and ecological role of fungal toxins, however, remains largely unexplored.
Books
 Tuno N, Osawa N, Tanaka C FUNGAL TOXINS RELEVANT TO ANIMALS -THE CASE OF AMANITA Nova Science Publisher 235-250 2009/12
 Nobuko Tuno Studides of mosquitoes in terms of diseases 2017/08/20
 Japanse Scoiety of Ecology Encyclopedia of Ecology Baifuukan co.ltd. 2003/06
Papers
 Burrowing Muscina angustifrons (Diptera: Muscidae) larvae excrete spores capable of forming mycorrhizae underground.  Kitabayashi K, Tuno N.  

Mycoscience

 2018/03/02
 An algal diet accelerates larval growth of Anopheles gambiae Giles and Anopheles arabiensis Patton (Diptera: Culicidae). Tuno N, Kohzu A, Tayasu I, Nakayama T, Githeko A, Yan G. 

J. Med. Entomol.

 55 2018/01/01
 How zoophilic Japanese encephalitis vectors mosquitoes feed on humans.  Tuno N,Tsuda Y,Takagi M. 

J. Med. Entomol.

 54 1 8-13 2017/01/01
 The climate range expansion of Aedes albopictus (Diptera: Culicidae) in Asia inferred from the distribution of albopictus subgroup species of Aedes (Stegomyia).  Mogi M, Armbruster, PA, Tuno N, Aranda, C, Yong HS.  

J. Med. Entomol.

 54 6 1615-1625 2017/06/01
 Spore dissemination by mycophagous adult drosophilids Kobayashi M, Kitabayashi K, Tuno N. 

Ecol Res.

 32 4 621-626 2017/08/01
 Effects of temperature and diet on development and interspecies competition in Aedes aegypti and Aedes albopictus. Farjana T,Tuno N,Higa Y 

Med Vet Entomol

 26 2 210-7
 Natures of ingested basidio-spores in dipteran larvae inhabiting sporophores of Agaricomycetidae. Kitabayashi K, Tuno N, Hosaka K, Yaguchi Y.  

Japanese Journal of Mycology

 57 1 69-76 2016/08/07
 Simple indices provide insight to Climate attributes delineating the geographic range of Aedes albopictus (Diptera: Culicidae) prior to worldwide invasion.  Mogi M, Armbruster P, Tuno N, Campos R, Eritja R.  

J. Med. Entomol.

 52 4 647-657 2015
 Blood-feeding patterns of Anopheles mosquitoes in a malaria-endemic area of Bangladesh. Bashar K,Tuno N,Ahmed TU,Howlader AJ 

Parasit Vectors

 5 39
 False positivity of circumsporozoite protein (CSP)-ELISA in zoophilic anophelines in Bangladesh. Bashar K,Tuno N,Ahmed TU,Howlader AJ 

Acta Trop

 125 2 220-5
 Multiple blood feeding and host-seeking behavior in Aedes aegypti and Aedes albopictus (Diptera: Culicidae). Farjana T,Tuno N 

J Med Entomol

 50 4 838-46
 Impact of climate change on the distribution of Aedes albopictus (Diptera: Culicidae) in northern Japan: retrospective analyses. Mogi M,Tuno N 

J Med Entomol

 51 3 572-9
 Seasonal abundance of Anopheles mosquitoes and their association with meteorological factors and malaria incidence in Bangladesh. Bashar K,Tuno N 

Parasit Vectors

 7 442
 Evidence of the specific status of Anopheles flavirostris (Diptera: Culicidae). Somboon P,Tuno N,Tsuda Y,Takagi M 

J Med Entomol

 37 3 476-9
 Diving ability of Anopheles gambiae (Diptera: Culicidae) larvae. Tuno N,Miki K,Minakawa N,Githeko A,Yan G,Takagi M 

J Med Entomol

 41 4 810-2
 Sensitivity of the larvivorous copepod species, Mesocyclops pehpeiensis and Megacyclops viridis, to the insect growth regulator, pyriproxyfen. Wang S,Phong TV,Tuno N,Kawada H,Takagi M 

J Am Mosq Control Assoc

 21 4 483-8
 Interspecific variation in diving activity among Anopheles gambiae Giles, An. arabiensis Patton, and An. funestus Giles (Diptera: Culicidae) larvae. Tuno N,Githeko A,Yan G,Takagi M 

J Vector Ecol

 32 1 112-7
 Gut content identification of larvae of the Anopheles gambiae complex in western Kenya using a barcoding approach. Garros C,Ngugi N,Githeko AE,Tuno N,Yan G 

Mol Ecol Resour

 8 3 512-8
 Monitoring chloroquine resistance using Plasmodium falciparum parasites isolated from wild mosquitoes in Tanzania. Temu EA,Kimani I,Tuno N,Kawada H,Minjas JN,Takagi M 

Am J Trop Med Hyg

 75 6 1182-7
 Comparative evaluation of fecundity and survivorship of six copepod (Copepoda: Cyclopidae) species, in relation to selection of candidate biological control agents against Aedes aegypti. Phong TV,Tuno N,Kawada H,Takagi M 

J Am Mosq Control Assoc

 24 1 61-9
 Inter- and intra-population variations in diapause attribute of the two-spotted spider mites, Tetranichus urticae Koch, in Japan. Takafuji A, So PM, Tsuno N. 

Population Ecology

 33  331-344 1991
 Nesting ecology of Japanese mole, Mogera wogura, through observation on fruting of Hebeloma radicosum (Basidiomycota, Fungi) in Komatsu, Ishikawa Prefecture, with notes of phylogenetic placement of Japanese specimens of H. radicosum.  Kasuya T, Tuno N, Hashiya M, Kurokawa E, Uno K, and Hosaka K. 

Memoirs of the Komatsu City Museum

 47 23-34 2013/06
 The community structures of fungivorous insects on Amanita muscaria in New Zealand. Osawa N, Toft R, Tuno N, Kadowaki K, Fukiharu T, Buchanan PK, Tanaka C. 

New Zealand Entomologist

 34 40-44. 2011/01
 Blood feeding behavior of Anopheles gambiae Giles and Anopheles melas Theobald in Ghana, western Africa. Tuno N, Kjaerandsen, J, Badu K, Kruppa T.  

JOURNAL OF MEDICAL ENTOMOLOGY

 47 1 28-31 2010/01
 Influence of the distribution of host species on adult abundance of Japanese encephalitis vectors Culex vishnui subgroup and Culex gelidus in a rice-cultivating village in northern Vietnam. 4. Hasegawa M, Tuno N, Yen NT, Nam VS, Takagi M.. 

AMERICAN JOURNAL OF TROPICAL MEDICINE AND HYGIENE

 78 1  159-168 2008/01
 Identification of four members of the Anopheles funestus (Diptera: Culicidae) group and their role in Plasmodium falciparum transmission in Bagamoyo coastal Tanzania. Temu EA, Minjas JN, Tuno N, Kawada H, Takagi M. 

ACTA TROPICA

 102 2 119-25 2007/02
 Tolerance of Drosophila flies to ibotenic acid poisons in mushrooms. Tuno N, Takahashi KH, Yamashita H, Osawa N, Tanaka C. 

JOURNAL OF CHEMICAL ECOLOGY

 33 2  311-7 2007/03
 The association between phytoplankton, Rhopalosolen species (Chlorophyta; Chlorophyceae), and Anopheles gambiae sensu lato (Diptera: Culicidae) larval abundance in western Kenya. Tuno N, Githeko AK, Nakayama T, Minakawa N, Takagi M, Yan G. 

ECOLOGICAL RESEARCH

 21  476-482 2006/03
 A new host record for three scuttle flies, Megaselia flava, M. kanekoi, and M. gotoi (Diptera: Phoridae), on a poisonous fungus, Amanita ibotengutake (Agaricales: Amanitaceae) Yamashita H., Tanaka C, Nakayama H, Tuno N, Osawa N 

Entomological Science

 8 223-225 2005/01/01
 Survivorship of Anopheles gambiae sensu stricto (Diptera: Culicidae) larvae in Western Kenya highland forest. Tuno N, Okeka W, Minakawa N, Takagi M, Yan G. 

J Med Entomol

 42  270-277 2005/06
 The relative importance of spatial aggregation and resource partitioning on the coexistence of mycophagous insects. Takahashi KH, Tuno N, Kagaya T. 109  125-134 2005
 Abundance of mycophagous arthropods present on different species of fungi in relation to resource abundance at different spatial scales. Takahashi KH, Tuno N, Kagaya T. 102  39-46 2005
 Diving ability of Anopheles gambiae Giles (Diptera: Culicidae) larvae. Tuno N, Miki K, Minakawa N, Githeko A, Yan G, Takagi M. 41  810-812 2004
 Changes in malaria vector densities over a twenty-three year period in Mae Hong Son Province, northern Thailand. Suwonkerd W, Tsuda Y, Overgaard HJ, Chawprom S, Tuno N, Prajakwong S, Takagi M. 35 316-324 2004
 Pre-and post-prandial mosquito resting behavior around cattle hosts. Tuno N, Tsuda Y, Takagi M, Swonkerd W. 19 3  211-219 2003
 Territorial behaviour of Suillia (Diptera: Heleomyzidae) males on basidiocarps of Hebeloma radicosum (Basidiomycota: Agaricales) in central Japan. Tuno N, Sagara N, Okadome T. 17 122-125 2003
 Molecular variation and phylogeny of the Anopheles minimus complex (Diptera: Culicidae) inhabiting Southeast Asian countries, based on ribosomal DNA internal transcribed spacers, ITS1 and 2, and the 28S D3 sequences. Sawabe K, Takagi M, Tsuda Y, Tuno N. 34  771-80 2003
 Life history effects of prey choice by copepods: implications for bio-control of vector mosquitoes. Dieng H, Boots M, Tuno N, Tsuda Y. Takagi M. 19  67-73 2003
 Laboratory and field evaluation of Macrocyclops distinctus, Megacyclops viridis, and Mesocyclops pehpeiensis against the dengue vector Aedes albopictus in a peridomestic area in Nagasaki, Japan. Dieng H, Boots M, Tuno N, Tsuda Y, Takagi M. 16  285-291 2002
 Leaf litter decay process and the growth performance of Aedes albopictus larvae (Diptera: Culicidae). Dieng H, Mwandawiro C, Boots M, Morales RM, Satho T, Tuno N, Tsuda Y, Takagi M. 27  31-38 2002
 Evidence for a new sibling species of Anopheles minimus from the Ryukyu Archipelago, Japan. Somboon P, Walton C, Sharpe RG, Higa Y, Tuno N, Tsuda Y, Takagi M. 17  98-113 2001
 Community structure of mycophagous insect assembly in Kyoto, Japan. Tuno, Nobuko 51  73-86 2001
 Mushroom utilization by the Majangir, an Ethiopian tribe. 15 2  78-79 2001
 Tempo-spatial variation in feeding activity and density of Aedes albopictus (Diptera: Culicidae) at peridomestic habitat in Nagasaki, Japan. Higa Y, Tsuda Y, Tuno N, Takagi M. 51  205-209 2000
 Evidence of the specific status of Anopheles flavirostris (Diptera: Culicidae). Somboon P, Tuno N, Tsuda Y, Takagi M. 37  476-479 2000
 Heterogeneity in the host preference of Japanese encephalitis vectors in Chiang Mai, northern Thailand. Mwandawiro C, Boots M, Tuno N, Suwonkerd W, Tsuda Y, Takagi M. 94  238-242 2000
 Insects feeding on spores of a bracket fungus, Elfvingia appalata (Pers.) Karst. (Ganodermataceae, Aphyllophorales). Tuno, Nobuko 14  97-103 1999
 Coexistence mechanisms of mycophagous drosophilids on multi-species fungal hosts: Aggregation and resource partitioning. Toda MJ, Kimura MT, Tuno N. 68  794-803 1999
 Host preference of Japanese encephalitis vectors in Chaingmai, Northern Thailand. Mwandawiro C. Tuno N. Suwonkerd W. Tsuda Y. Yanagi T. Takagi M. 50  323-333 1999
 Host-feeding patterns of Culex tritaeniorhynchus and Anopheles sinensis (Diptera: Culicidae) in a ricefield agroecosystem. Mwandawiro C. Tsuda Y. Tuno N. Higa Y. Urakawa E. Sugiyama A. Yanagi T. Takagi M. 50 267-273 1999
 Spore dispersal of Dictyophora fungi (Phallaceae) by Flies. Tuno, Nobuko 13  7-15 1998
 Notes on the lesser dung flies emerged from fungi in Japan (Diptera, Sphaeroceridae). Hayashi T, Tuno N. 49  357-359 1998
 The effect of mycorrhizae as a resistance factor of pine trees to the pinewood nematode. Kikuchi J, Tsuno N, Futai K. 73  216-218 1991
 Size-related non-random mating in a natural population of the ladybird beetle Harmonia axyridis (Coleoptera: Coccinellidae) Osawa N, Kagami N, Suzuki N, Tuno N.  

Acta Soc. Zool. Bohem.

  79 113-119.  2015
 New records of Megaselia (Diptera: Phoridae) reared from fungus sporophores in Japan, including five new species Disney RH L, Nitta M, Kobayashi M and Tuno N.  

Applied Entomology and Zoology

 49 4 541-552. 2014
 A comparison of aquatic invertebrate diversity between paddy fields under traditional and modern management in western Japan Prasetyo DB, Koji S, Tuno N. 

Research in Agriculture

 1 1 25-41 2016
Conference Presentations
Relationships between spore feeding insects and wood decaying fungi(conference:DEAD WOOD MEETING & COURSE )(2016/08/05)
Arts and Fieldwork
Patent
Theme to the desired joint research
Grant-in-Aid for Scientific Research
○「アフリカマラリア媒介蚊の吸血宿主選好性決定機構の解明」(2006-) 
○「マラリア媒介蚊ガンビエハマダラカグループの同所的共存機構」(2003-) 
○「ニュージーランドにおける外来菌根菌のナンキョクブナ林侵入定着に関する研究」(2005-) 
Classes (Bachelors)
○Introduction to Region-studies(2017)
○Experiments in Biology(2017)
○Experiments in Biology(2017)
○Basic Biology 2(2017)
○Ecology 1(2017)
○Ecology 2(2017)
○Research Work in Biology(1)(2017)
○Research Seminar in Biology (2)(2017)
○Research Seminar in Biology (1)(2017)
○Field Work in Biology 3(2017)
○Research Work in Biology(2)(2017)
○Experiments in Biology(2016)
○Ecology 1(2016)
○Research Work in Biology(2)(2016)
○Ecology 2(2016)
○Research Work in Biology(1)(2016)
○Field Work in Biology 3(2016)
○Research Seminar in Biology (1)(2016)
○Guide to Biology and Earth Sciences(2016)
○Research Seminar in Biology (2)(2016)
○Geo-biosphere and Human beings(2016)
○Geo-biosphere and Human beings(2016)
○Geo-biosphere and Human beings(2016)
○Experiments in Biology(2016)
○Geo-biosphere and Human beings(2016)
○Geo-biosphere and Human beings(2016)
○Geo-biosphere and Human beings(2016)
○Basic Biology 2(2016)
○Introduction to Region-studies(2016)
Classes (Graduate Schools)
○Insect Ecology(2017)
○Insect Ecology(2017)
○Systems Ecology B(2017)
○Systems Ecology A(2017)
○Insect Ecology(2017)
○Insect Ecology(2017)
○Insect Ecology(2016)
○Basic Systems Biology B(2016)
○Systems Ecology A(2016)
○Systems Ecology B(2016)
International Project
International Students
Lecture themes
Others (Social Activities)