Professor NAKAJIMA Miki
Faculty, Affiliation
WPI Nano Life Science Institute
College and School Educational Field

Division of Natural System, Graduate School of Natural Science and Technology
School of Pharmacy, College of Medical, Pharmaceutical and Health Sciences
School of Pharmaceutical Sciences, College of Medical, Pharmaceutical and Health Sciences
Laboratory
Drug Metabolism and Toxicology TEL:076-234-4408 FAX:076-234-4407
Academic Background
【Academic background(Doctoral/Master's Degree)】
Hokkaido University Master 1994
【Academic background(Bachelor's Degree)】
Hokkaido University 1992
Career
Year & Month of Birth
Academic Society
The Japanese Society for the Study of Xenobiotics



The Japanese Society of Toxicology


The Japanese Society of Clinicacl Pharmacology and Therapeutics

Award


○Ebert Prize of the American Pharmacists Association(2008/03)
○Taro Yamshita Award(2007/06)
○Taro Yamshita Award(2007/06)
○DMPK Best Citation Award(2009/11)
○Journal of Chromatography Top Cited Article Award(2005)
○Journal of Chromatography Top Cited Article Award(2005)
Specialities
Drug Metabolism、Medical pharmacy、Applied pharmacology
Speciality Keywords
Drug metabolism, interindividual difference, genetic polymorphisms
Research Themes
Human UDP-Glucuronosyltransferase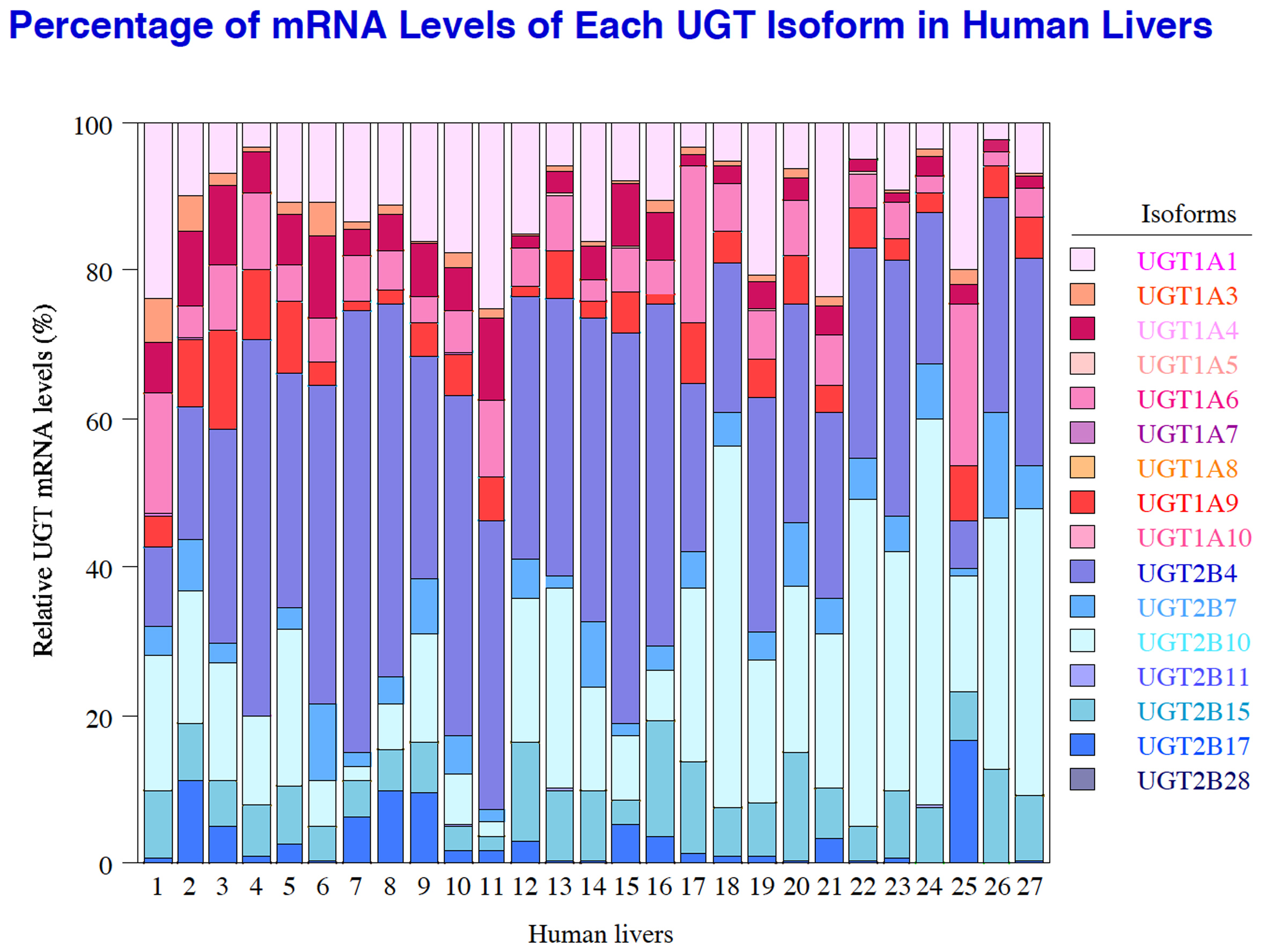 UDP-Glucuronosyltransferase (UGT) is a second-phase drug-metabolizing enzyme that catalyzes the glucuronidation reaction for 30% of the drugs in clinical use and internal compounds. We investigate the role of UGT in the body, individual differences in metabolic activity due to genetic polymorphism and the mechanism that regulates UGT expression. We also analyze enzymological characteristics, and predict drug interactions.
Genetic polymorphisms of Drug-metabolizing enzymes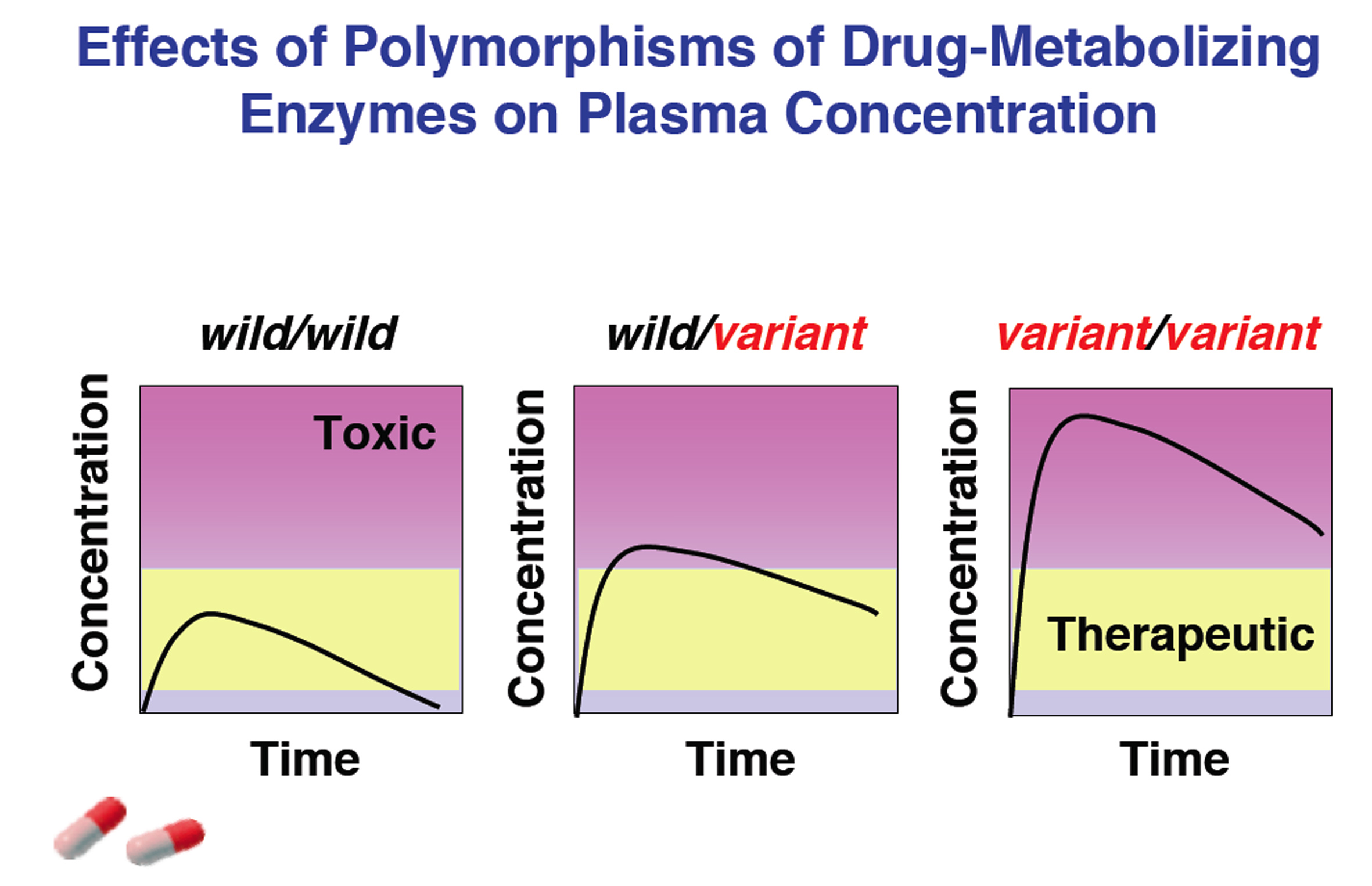 Differences in the effects and side-effects of drugs in individuals can be primarily attributed to pharmacokinetics, especially individual differences in metabolic ability due to genetic polymorphism of drug-metabolizing enzymes. We examine the impact of mutation on enzyme activity and drug pharmacokinetics in vitro and in vivo with regard to such drug-metabolizing enzymes as Cytochrome P450 (CYP), UDP-Glucuronosyltransferase (UGT), and Carboxylesterase (CES).
Regulation of drug metabolizing enzymes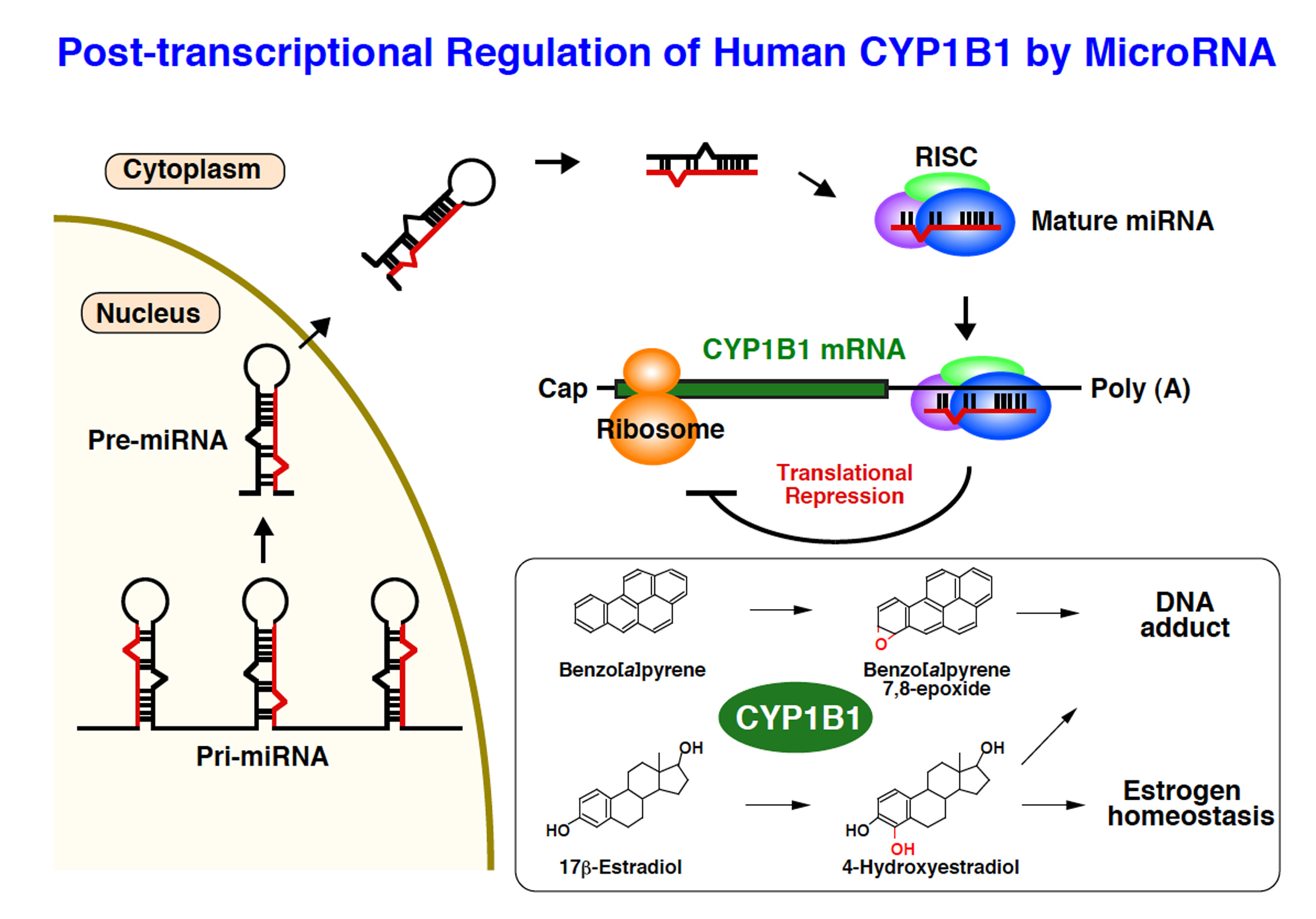 The expression of drug-metabolizing enzymes including Cytochrome P450 (CYP) varies according to the variety of drugs and environmental chemical substances, smoking and drinking, and food constituents, and leads to such phenomena as a decrease in the effectiveness of drugs and development of cancer. Although it is often regulated at the level of transcription by nuclear receptors and transcription factors, the mechanism of expression and regulation of drug-metabolizing enzymes is yet to be fully explained. Recently, it was found that the expression of several CYP molecules and nuclear receptors is regulated by microRNA after transcription. It is suggested that this is related to individual differences in drug pharmacokinetics and risk for development of cancer.
Books
 Miki Nakajima, Tsuyoshi Yokoi Pharmacogenomics and Stratified Medicines. Elsevir 2014
 Miki Nakajima Fifty Years of Cytochrome P450 Research Elsevir 2014
Papers
 Human CYP1B1 is regulated by estradiol via estrogen receptor 64  3119-3125 2004
 A novel polymorphism of human CYP2A6 gene, CYP2A6*17, has an amino acid substitution (V365M) that reduces enzymatic activity. 76  519-527 2004
 A novel polymorphism in the promoter region of the UGT1A9 gene (UGT1A9*22) and its effects on the transcriptional activity. 14  329-332 2004
 Quantitative analysis of UGT1A and UGT2B expression levels in human livers. 6. Takeshi Izukawa, Miki Nakajima, Ryoichi Fujiwara, Hiroyuki Yamanaka, Tatsuki Fukami, Masataka Takamiya, Yasuhiro Aoki, Shin-ichi Ikushiro, Toshiyuki Sakaki, and Tsuyoshi Yokoi. 

DRUG METABOLISM AND DISPOSITION

 37  1759-1768 2009
 Interactions between human UDP-glucuronosyltransferase (UGT)2B7 and UGT1A enzymes. 7. Ryoichi Fujiwara, Miki Nakajima, Shingo Oda, Hiroyuki Yamanaka, Shin-ichi Ikushiro, Toshiyuki Sakaki, and Tsuyoshi Yokoi. 

JOURNAL OF PHARMACEUTICAL SCIENCES

 2009
 Drug-induced hepatotoxicity test using gamma-glutamylcysteine synthetase knockdown rat. 5. Mayu Morita, Sho Akai, Hiroko Hosomi, Koichi Tsuneyama, Miki Nakajima and Tsuyoshi Yokoi. 

TOXICOLOGY LETTERS

 189  159-165 2009
 Human arylacetamide deacetylase is a principal enzyme in flutamide hydrolysis. 8. Akinobu Watanabe, Tatsuki Fukami, Miki Nakajima, Masataka Takamiya, Yasuhiro Aoki, and Tsuyoshi Yokoi. 

DRUG METABOLISM AND DISPOSITION

 37  1513-1520 2009
 MicroRNA regulates human vitamin D receptor. 9. Takuya Mohri, Miki Nakajima, Shingo Takagi, Sayaka Komagata, and Tsuyoshi Yokoi. 

INTERNATIONAL JOURNAL OF CANCER

 125  1328-1333 2009
 Human CYP24 catalyzing the inactivation of calcitriol is post-transcriptionally regulated by miR-125b. 3. Sayaka Komagata, Miki Nakajima, Shingo Takagi, Takuya Mohri, Takao Taniya, and Tsuyoshi Yokoi. 

MOLECULAR PHARMACOLOGY

 2009
 Structure and characterization of human carboxylesterase 1A1, 1A2, and 1A3 genes. 18  911-920 2008
 Genetic polymorphisms of CYP2A6 affect the in vivo pharmacokinetics of pilocarpine. 18  761-772 2008
 Post-transcriptional regulation of human pregnane X receptor by microRNA affects the expression of cytochrome P450 3A4. 283  9674-9680 2008
 Species differences in UDP-glucuronosyltransferase activities in mice and rats. 36  1745-1752 2008
 Expression of UGT1A and UGT2B mRNA in human normal tissues and various cell lines. 36  1461-1464 2008
 Regulation of insulin-like growth factor binding protein-1 and lipoprotein lipase by aryl hydrocarbon receptor. 33  405-413 2008
 Allosteric kinetics of human carboxylesterase 1: species differences and interindividual variability. 97  5434-5445 2008
 Human cytochrome P450 2A13 efficiently metabolizes chemicals in air pollutants: naphthalene, styrene, and toluene. 21  720-725 2008
 Product inhibition of UDP-glucuronosyltransferase (UGT) enzymes by UDP obfuscates the inhibitory effects of UGT substrates. 36  361-367 2008
 Human CYP2A6 is induced by estrogen via estrogen receptor. 35  1935-1941 2007
 Interaction between human UGT1A1, UGT1A4, and UGT1A6 affect their enzymatic activities. 35  1781-1787 2007
 Glucuronidation of thyroxine in human liver, jejunum, and kidney microsomes. 35  1642-1648 2007
 Knockdown of γ-glutamylcysteine synthetase in rat causes acetaminophen-induced hepatotoxicity. 282  23996-24003 2007
 Stereoselective glucuronidation of 5-(4'-hydroxyphenyl)-5-phenylhydantoin by human UGT1A1, UGT1A9, and UGT2B15: effects of UGT-UGT interactions. 35  1679-1686 2007
 Change of drug excretory pathway by CCl4-induced liver dysfunction in rat. 74  488-495 2007
 Humanization of excretory pathway in chimeric mice with humanized liver. 97  533-538 2007
 Effects of coexpression of UGT1A9 on enzymatic activities of human UGT1A isoforms. 35  747-757 2007
 Morphine glucuronosyltransferase activity in human liver microsomes is inhibited by a variety of drugs that are co-administered with morphine. 22  103-112 2007
 A novel duplication type of CYP2A6 gene in African-American population. 35  515-520 2007
 Inhibitory effects of neurotransmitters and steroids on human CYP2A6. 35  508-514 2007
 CYP2A13 metabolizes the substrates of human CYP1A2, phenacetin and theophylline. 35  335-339 2007
 Genetic polymorphisms of CYP2B6 affect the pharmacokinetics/pharmacodynamics of cyclophosphamide in Japanese cancer patients. 17  431-445 2007
 In vivo drug interaction model for human cytochrome P450 enzyme using chimeric mice with humanized liver. 96  428-437 2007
 Induction of human CYP2A6 is mediated by the pregnane X receptor with peroxisome proliferator-activated receptor-γ coactivator 1α. 319  693-702 2006
 MicroRNA regulates the expression of human CYP1B1. 66  9090-9098 2006
 Dephosphorylation of ribosomal protein P0 in response to troglitazone-induced cytotoxicity. 166  189-199 2006
 Comprehensive evaluation of variability in nicotine metabolism and CYP2A6 polymorphic alleles in four ethnic populations. 80  282-297 2006
 CYP2A13 expressed in human bladder metabolically activates 4-aminobiphenyl. 119  2520-2526 2006
 Decreased responsiveness of naturally occurring mutants of human estrogen receptor α to estrogens and antiestrogens. 100  79-86 2006
 CYP2A7 polymorphic alleles confound the genotyping of CYP2A6*4A allele. 6  401-412 2006
 Binding of steroidogenic factor-1 to the regulatory region might not be critical for transcriptional regulation of human CYP1B1 gene. 139  527-534 2006
 Isoflavones inhibit nicotine C-oxidation catalyzed by human CYP2A6. 46  337-344 2006
 Simultaneous measurement of gene expression for hepatotoxicity in thioacetamide-administered rats by DNA microarrays. 603  64-73 2006
 CYP2A6 and CYP2B6 are involved in nornicotine formation from nicotine in humans: Interindividual differences in these contributions. 33  1811-1818 2005
 In vivo induction of human cytochrome P450 3A4 by rifabutin in chimeric mice with humanized liver. 35  863-875 2005
 Detection of autoantibody to aldolase B in sera from patients with troglitazone-induced liver dysfunction. 216  15-23 2005
 Relationship between hepatic gene expression profiles and hepatotoxicity in five typical hepatotoxicant-administered rats. 87  296-305 2005
 Expression of human phase II enzymes in chimeric mice with humanized liver. 33  1333-1340 2005
 A novel CYP2A6*20 allele found in African-American population produces a truncated protein lacking enzymatic activity. 70  801-808 2005
 Characterization of novel CYP2A6 polymorphic alleles (CYP2A6*18 and CYP2A6*19) that affect enzymatic activity. 33  1202-1210 2005
 Inhibitory effects of psychotropic drugs on mexiletine metabolism in human liver microsomes: prediction of in vivo drug interactions. 35  549-560 2005
 In vivo induction potency of human cytochrome P450 enzymes expressed in chimeric mice with humanized liver. 33  754-763 2005
 Interindividual variability in urinary excretion of phenytoin metabolites, 5-(4'-hydroxyphenyl)-5-phenylhydantoin and its O-glucuronide in humans and analysis of genetic polymorphisms of UDP-glucuronosyltransferases. 20  135-143 2005
 Pharmacokinetics of paclitaxel in ovarian cancer patients and genetic polymorphisms of CYP2C8, CYP3A4, and MDR1. 45  674-682 2005
 Chaperone proteins involved in troglitazone-induced toxicity in human hepatoma cell lines. 83  293-302 2005
 Expression of human CYPs in chimeric mice with humanized liver. 32  1402-1410 2004
 Novel human CYP2A6 alleles confound gene deletion analysis. 569  75-81 2004
 Metabolic profile of nicotine in subjects whose CYP2A6 gene in deleted. 22  419-425 2004
 Role of aryl hydrocarbon receptor and Cyp1b1 in antiestrogenic activity of 2,3,7,8-tetrachlorodibenzo-p-dioxin. 78  309-315 2004
 Involvement of OATP transporters in the transport of troglitazone sulfate: implications for understanding troglitazone hepatotoxicity. 32  291-294 2004
 Immunohistochemical analysis of CYP2A13 in various types of human lung cancers 3. Tatsuki Fukami, Miki Nakajima, Isao Matsumoto, Yoh Zen, Makoto Oda, and Tsuyoshi Yokoi 101  1024-1028 2010
 Interleukin-17 is involved in a-naphthylisothiocyanate-induced liver injury in mice Masanori Kobayashi, Satonori Higuchi, Katsuhiko Mizuno, Koichi Tsuneyama, Tatsuki Fukami, Miki Nakajima, and Tsuyoshi Yokoi 275  50-57 2010
 MicroRNAs regulate human hepatocyte nuclear factor 4alpha modulating the expression of metabolic enzymes and cellular cycle. 285  4415-4422 2010
 An in vitro drug-induced hepatotoxicity screening system using CYP3A4-expressing and gamma-glutamylcysteine synthetase knockdown cells. 24  1032-1038 2010
 N-Glycosylation plays a role in protein folding of human UGT1A9. Miki Nakajima, Toshihisa Koga, Haruko Sakai, Hiroyuki Yamanaka, Ryoichi Fujiwara, and Tsuyoshi Yokoi. 79  1165-1172 2010
 Human CYP2E1 is regulated by miR-378. Takuya Mohri, Miki Nakajima, Tatsuki Fukami, Masataka Takamiya, Yasuhiro Aoki, and Tsuyoshi Yokoi. 79  1045-1052 2010
 Transcriptional regulation of human carboxylesterase 1A1 by nuclear factor-erythroid 2 related factor 2 (Nrf2). Taiga Maruichi, Tatsuki Fukami, Miki Nakajima, and Tsuyoshi Yokoi. 79  288-295 2010
 Current knowledge of microRNA-mediated regulation of drug metabolism in human.  Masataka Nakano and Miki Nakajima.  

Expert Opin. Drug Metab. Toxicol.

 14 493-504 2018
 Quantitative analysis of Ugt1a and Ugt2b mRNA expression in rat liver and small intestine: sex and strain differences.  Takaya Kutsukake, Yoichi Furukawa, Kyoko Ondo, Saki Gotoh, Tatsuki Fukami, and Miki Nakajima.  

Drug Metab Dispos

 47 38-44 2018
 Substrate selectivity of human aldehyde oxidase 1 in reduction of nitroaromatic drugs.  Takuo Ogiso, Tatsuki Fukami, Kenji Mishiro, Keigo Konishi, Jeffrey P. Jones, and Miki Nakajima. 

Arch Biochem Biophys

 659 85-92 2018
 Identification of a novel metabolite of vildagliptin in humans: cysteine targets the nitrile moiety to form a thiazoline ring.  Katsuhiko Mizuno, Kenji Takeuchi, Ken Umehara, and Miki Nakajima. 

Biochem. Pharmacol.

 156 312-321 2018
 Population pharmacokinetic modeling and simulation of afloqualone to predict steady-state exposure levels. Hyun-moon Back, Sudeep Pradhan, Young-ran Yoon, Wonku Kang, Jung-woo Chae, Nayoung Han, Miki Nakajima, Kwang-il Kwon, Sang-kyum Kim, and Kwi-yeol Yun. 

Int. J Pharmacol.

 14 276-284 2018
 In vitro approach to elucidate the relevance of CES2 and NAT2 to flupirtine-induced liver injury. Keigo Konishi, Tatsuki Fukami, and Miki Nakajima. 

Biochem Pharmacol

 155 242-251 2018
 miR-141-3p commonly regulates human UGT1A isoforms via different mechanisms. Naoyuki Tatsumi, Shinsaku Tokumitsu, Masataka Nakano, Tatsuki Fukami, Miki Nakajima. 

Drug Metab. Pharmacokinet.

 33 203-210 2018
 Identification of enzymes responsible for dantrolene metabolism in the human liver: a clue to uncover the cause of liver injury. Takayuki Amano, Tatsuki Fukami, Takuo Ogiso, Daisuke Hirose, Jeffrey P. Jones, Tsuyoshi Taniguchi, and Miki Nakajima. 

Biochem. Pharmacol.

 151 69-78 2018
 Significance of A-to-I RNA editing of transcripts modulating pharmacokinetics and pharmacodynamics.  Masataka Nakano and Miki Nakajima. 

Pharmacol. Ther.

 181 13-21 2018
 Identification of enzymes responsible for nitrazepam metabolism and toxicity in human.  Keigo Konishi, Tatsuki Fukami, Saki Gotoh, and Miki Nakajima. 

Biochem. Pharmacol.

 140 150-160 2017
 What can predict and prevent the long-term use of benzodiazepines? Takeo Hata, Tetsufumi Kanazawa, Takeshi Hamada, Masami Nishihara, Ashley Ian Bush, Hiroshi Yoneda, Miki Nakajima, Takahiro Katsumata. 

J. Psychiatr. Res.

 97 94-100 2018
 Difference in substrate specificity of carboxyesterase and arylacetamide deacetylase between dogs and humans. Tomohiro Yoshida, Tatsuki Fukami, Takaya Kurokawa, Saki Gotoh, Akifumi Oda, and Miki Nakajima.  

Eur. J. Pharm. Sci

 111 167-176 2018
 GPER is involved in the regulation of the estrogen-metabolizing CYP1B1 enzyme in breast cancer.  Francesca Cirillo, Michele Pellegrio, Rocco Malivindi, Vittoria Rago, Silvia Avino, Luigina Nuto, Vincenza Dolce, Adele Vivacqua, Damiano Cosimo rigiracciolo, Paola De Marco, Anna Sebastiani, Sergio Abonante, Miki Nakajima, Rosamaria Lappano, and Marcello Maggiolini. 

Oncotarget

 8 106624-106628 2017
 Serum microRNA profiles in patients with chronic hepatitis B, chronic hepatitis C, primary biliary cirrhosis, autoimmune hepatitis, nonalcoholic steatohepatitis, or drug-induced liver injury. Yu Yamaura, Naoyuki Tatsumi, Shingo Takagi, Shinsaku Tokumitsu, Tatsuki Fukami, Kazuto Tajiri, Masami Minemura, Tsuyoshi Yokoi, and Miki Nakajima. 

Clin. Biochem.

 50 1034-1039 2017
 Association of miR-145 with statin-induced skeletal muscle toxicity in human rhabdomyosarcoma RD cells. Shun Saito, Takeo Nakanishim Yuma Shirasaki, Miki Nakajima, and Ikumi Tamai.  

J. Pharm. Sci.

 2017/04
 Evaluation of expression and glycosylation status of UGT1A10 in Supersomes and intestinal epithelial cells with a novel specific UGT1A10 monoclonal antibody.  Shingo Oda, Yukiko Kato, Masahiko Hatakeyama, Atsushi Iwamura, Tatsuki Fukami, Toshiyuki Kume, Tsuyoshi Yokoi, and Miki Nakajima. 

Drug Metab. Dispos.

 45 1027-1034 2017
 A-to-I RNA editing up-regulates human dihydrofolate reductase in breast cancer.  Masataka Nakano, Tatsuki Fukami, Saki Gotoh, and Miki Nakajima.  

J. Biol. Chem.

 292 4873-4884 2017/03
 Hepatic dipeptidyl peptidase-4 controls pharmacokinetics of vildagliptin in vivo. Mitsutoshi Asakura, Tatsuki Fukami, Miki Nakajima, Hideaki Fujii, Koichiro Atsuda Tomoo Itoh, and Ryoichi Fujiwara.  

Drug Metab. Dispos.

 45 237-245 2017/02
 Human arylacetamide deacetylase hydrolyzes ketoconazole to trigger hepatocellular toxicity. Fukami T, Iida A, Konishi K, Nakajima M. 

Biochem Pharmacol

 116 153-61 2016/09/15
 Smoking behavior and related cancers: the role of CYP2A6 polymorphisms. 9 538-544 2007
 Cancer pharmacogenomics: achievements in basic research. 10 14-19 2005
 Interindividual variability in nicotine metabolism: C-oxidation and glucuronidation. 20 227-235 2005
 The citrus flavanone naringenin suppresses CYP1B1 transactivation through antagonising xenobiotic-responsive element binding. Poon CH, Wong TY, Wang Y, Tsuchiya Y, Nakajima M, Yokoi T, Leung LK. 

Br J Nutr

 109 9 1598-1605 2013/05
 Involvement of miRNAs in the early phase of halothane-induced liver injury. Endo S, Yano A, Fukami T, Nakajima M, Yokoi T. 

Toxicology

 319 75-84 2014/05
 Inhibition of cytochrome P450 2C9 (CYP2C9) expression and activity in vitro by allyl isothiocyanate (AITC). Yun-Ping Lim, Wei-Cheng Chen, Ching-Hao Cheng, Wei-Chih Ma, Yu-Hsien Lin, Cing-Yu Chen, Dong-Zong Hung, Jih-Jung Chen, Tsuyoshi Yokoi, Miki Nakajima, and Chao-Jung Chen. 

Planta Med.

 80 1097-1106 2014/09
 Human nitrilase-like protein does not catalyze the hydrolysis of vildagliptin Asakura, Mitsutoshi; Nakano, Masataka; Hayashida, Kohei; Fujii, Hideaki; Nakajima, Miki; Atsuda, Koichiro; Itoh, Tomoo; Fujiwara, Ryoichi 

Drug Metabolism and Pharmacokinetics

 29 6 463-469 2014/07 
 Toxicological evaluation of acyl glucuronides utilizinghalf-lives, peptide adducts, and immunostimulation assays.  Atsushi Iwamura, Masahito Ito, HideakiMitsui, Jun Hasegawa, Keigo Kosaka,Ichiro Kino, Minoru Tsuda, Miki Nakajima, Tsuyoshi Yokoi, and Toshiyuki Kume. 

Toxicology in Vitro

 30 241-9 2015/12
 Epigenetic regulation is a crucial factor in the repression of UGT1A1 expression in the human kidney. Oda S, Fukami T, Yokoi T, Nakajima M. 

Drug Metab Dispos.

 41 10 1738-1743 2013/10
 Prilocaine- and lidocaine-induced methemoglobinemia is caused by human carboxylesterase-, CYP2E1-, and CYP3A4-mediated metabolic activation. Higuchi R, Fukami T, Nakajima M, Yokoi T. 

Drug Metab Dispos.

 41 6 1220-1230 2013/06
 Human UDP-glucuronosyltransferase (UGT) 2B10 in drug N-glucuronidation: substrate screening and comparison with UGT1A3 and UGT1A4. Kato Y, Izukawa T, Oda S, Fukami T, Finel M, Yokoi T, Nakajima M. 

Drug Metab Dispos.

 41 7 1389-1397 2013/07
 Cigarette smoking substantially alters plasma microRNA profiles in healthy subjects. Takahashi K, Yokota S, Tatsumi N, Fukami T, Yokoi T, Nakajima M. 

Toxicol Appl Pharmacol.

 272 1 154-160 2013/10
 A novel mouse model for phenytoin-induced liver injury: involvement of immune-related factors and P450-mediated metabolism. Sasaki E, Matsuo K, Iida A, Tsuneyama K, Fukami T, Nakajima M, Yokoi T. 

Toxicol Sci

 136 1 250-263 2013/11
 Regulation of cytochrome b5 expression by miR-223 in human liver: effects on cytochrome P450 activities. Takahashi K, Oda Y, Toyoda Y, Fukami T, Yokoi T, Nakajima M. 

Pharm Res

 31 3 780-794 2014/03
 Evaluation and mechanistic analysis of the cytotoxicity of the acyl glucuronide of nonsteroidal anti-inflammatory drugs. Miyashita T, Kimura K, Fukami T, Nakajima M, Yokoi T. 

Drug Metab Dispos.

 42 1 1-8 2014/01
 N-Glycosylation during translation is essential for human arylacetamide deacetylase enzyme activity. Muta K, Fukami T, Nakajima M, Yokoi T. 

Biochem Pharmacol

 87 2 352-359 2014/01
 Involvement of oxidative stress and immune- and inflammation-related factors in azathioprine-induced liver injury. Matsuo K, Sasaki E, Higuchi S, Takai S, Tsuneyama K, Fukami T, Nakajima M, Yokoi T. 

Toxicol Lett

 224 2 215-224 2014/01/01
 Epigenetic regulation of the tissue-specific expression of human UDP-glucuronosyltransferase (UGT) 1A10. Oda S, Fukami T, Yokoi T, Nakajima M. 

Biochem Pharmacol

 87 4 660-667 2014/02
 Indiplon is hydrolyzed by arylacetamide deacetylase in human liver. Shimizu M, Fukami T, Ito Y, Kurokawa T, Kariya M, Nakajima M, Yokoi T. 

Drug Metab Dispos.

 42 4 751-758 2014/04
 Involvement of immune- and inflammatory-related factors in flucloxacillin-induced liver injury in mice Takai, Shohei; Higuchi, Satonori; Yano, Azusa; Tsuneyama, Koichi; Fukami, Tatsuki; Nakajima, Miki; Yokoi, Tsuyoshi 

Journal of Applied Toxicology

 35 2 142-151 2015/02 
 Integrated analysis of rifampicin-induced microRNA and gene expression changes in human hepatocytes. Takahashi K, Tatsumi N, Fukami T, Yokoi T, Nakajima M. 

Drug Metab Pharmacokinet.

 29 4 333-340 2014/02
 Development of a cell-based assay system considering drug metabolism and immune- and inflammatory-related factors for the risk assessment of drug-induced liver injury. Yano A, Oda S, Fukami T, Nakajima M, Yokoi T. 

Toxicol Lett

 228 1 13-24 2014/07
 Screening of specific inhibitors for human carboxylesterases or arylacetamide deacetylase. Shimizu M, Fukami T, Nakajima M, Yokoi T. 

Drug Metab Dispos.

 42 7 1103-1109 2014/07
 Role of cytochrome P450-mediated metabolism and identification of novel thiol-conjugated metabolites in mice with phenytoin-induced liver injury Sasaki, Eita; Iwamura, Atsushi; Tsuneyama, Koichi; Fukami, Tatsuki; Nakajima, Miki; Kume, Toshiyuki; Yokoi, Tsuyoshi 

Toxicology Letters

 232 1 79-88 2015/01/05 
 Retinoid X receptor α in human liver is regulated by miR-34a. Oda Y, Nakajima M, Tsuneyama K, Takamiya M, Aoki Y, Fukami T, Yokoi T. 

Biochem Pharmacol.

 90 2 179-187 2014/07
 Changes in the expression of miRNAs at the pericentral and periportal regions of the rat liver in response to hepatocellular injury: comparison with the changes in the expression of plasma miRNAs. Yamaura Y, Nakajima M, Tatsumi N, Takagi S, Fukami T, Tsuneyama K, Yokoi T. 

Toxicology

 322 89-98 2014/08
 An orphan esterase ABHD10 modulates probenecid acyl glucuronidation in human liver. Ito Y, Fukami T, Yokoi T, Nakajima M. 

Drug Metab Dispos.

 42 12 2109-2116 2014/12
 CYP2A7 pseudogene transcript affects CYP2A6 expression in human liver by acting as a decoy for miR-126. Nakano M, Fukushima Y, Yokota S, Fukami T, Takamiya M, Aoki Y, Yokoi T, Nakajima M 

Drug Metab Dispos.

 43 5 703-712 2015/05
 A comprehensive review of UDP-glucuronosyltransferase and esterases for drug development. Oda S, Fukami T, Yokoi T, Nakajima M. 

Drug Metab Pharmacokinet.

 30 1 30-51 2015/02
 Targeted screen for human UDP-glucuronosyltransferases inhibitors and the evaluation of potential drug-drug interactions with zafirlukast. Oda S, Fujiwara R, Kutsuno Y, Fukami T, Itoh T, Yokoi T, Nakajima M. 

Drug Metab Dispos.

 43 6 812-818 2015/06
 Carbamazepine-Induced Liver Injury Requires CYP3A-Mediated Metabolism and Glutathione Depletion in Rats. Iida A, Sasaki E, Yano A, Tsuneyama K, Fukami T, Nakajima M, Yokoi T. 

Drug Metab Dispos.

 43 7 958-968 2015/07
 Establishment of a mouse model for amiodarone-induced liver injury and analyses of its hepatotoxic mechanism. Takai S, Oda S, Tsuneyama K, Fukami T, Nakajima M, Yokoi T. 

J Appl Toxicol.

 36 1 35-47 2016/01
 Characterization of Species Differences in Tissue Diltiazem Deacetylation Identifies Ces2a as a Rat-Specific Diltiazem Deacetylase. Kurokawa T, Fukami T, Nakajima M. 

Drug Metab Dispos.

 43 8 1218-1225 2015/08
 Comparison of substrate specificity among human arylacetamide deacetylase and carboxylesterases. Fukami T, Kariya M, Kurokawa T, Iida A, Nakajima M. 

Eur J Pharm Sci.

 78 47-53 2015/10/12
 Single-Nucleotide Polymorphisms in Cytochrome P450 2E1 (CYP2E1) 3'-Untranslated Region Affect the Regulation of CYP2E1 by miR-570. Nakano M, Mohri T, Fukami T, Takamiya M, Aoki Y, McLeod HL, Nakajima M. 

Drug Metab Dispos

 43 10 1450-1457 2015/10
 P-glycoprotein, CYP3A, and Plasma Carboxylesterase Determine Brain Disposition and Oral Availability of the Novel Taxane Cabazitaxel (Jevtana) in Mice. Tang SC, Kort A, Cheung KL, Rosing H, Fukami T, Durmus S, Wagenaar E, Hendrikx JJ, Nakajima M, van Vlijmen BJ, Beijnen JH, Schinkel AH. 

Mol Pharm

 12 10 3714-3723 2015/12/05
 Pathogenetic analyses of carbamazepine-induced liver injury in F344 rats focused on immune- and inflammation-related factors. Sasaki E, Iida A, Oda S, Tsuneyama K, Fukami T, Nakajima M, Yokoi T. 

Exp Toxicol Pathol.

 68 1 27-38 2016/01
 A proposed mechanism for the adverse effects of acebutolol: CES2 and CYP2C19-mediated metabolism and antinuclear antibody production. Muta K, Fukami T, Nakajima M. 

Biochem Pharmacol

 98 4 659-670 2015/12/15
 RNA Editing Modulates Human Hepatic Aryl Hydrocarbon Receptor Expression by Creating MicroRNA Recognition Sequence. Nakano M, Fukami T, Gotoh S, Takamiya M, Aoki Y, Nakajima M. 

J Biol Chem

 291 2 894-903 2016/01/08
 Arylacetamide Deacetylase is Responsible for Activation of Prasugrel in Human and Dog. Kurokawa T, Fukami T, Yoshida T, Nakajima M. 

Drug Metab Dispos

 44 409-416 2016/03
 Allyl isothiocyanate (AITC) inhibits pregnane X receptor (PXR) and constitutive androstane receptor (CAR) activation and protects against acetaminophen- and amiodarone-induced cytotoxicity Lim, Yun-Ping;Cheng, Ching-Hao;Chen, Wei-Cheng;Chang, Shih-Yu;Hung, Dong-Zong;Chen, Jih-Jung;Wan, Lei;Ma, Wei-Chih;Lin, Yu-Hsien;Chen, Cing-Yu;Yokoi, Tsuyoshi;Nakajima, Miki;Chen, Chao-Jung 

ARCHIVES OF TOXICOLOGY

 89 1 57-72 2015/01/01 
Conference Presentations
Significance of post-transcriptional regulation of drug-metabolizing enzymes: perspective insight into future pharmacotherapy.(conference:22nd Microsomal and Drug Oxidation/33rd JSSX.)(2018/10/05)
microRNA-SNPs as biomarkers of drug response and toxicity.(conference:18th Word Congress of Basic and Clinical Pharmacology.)(2018/07/06)
microRNAと薬物動態・医薬品毒性との関わり(2017/06/02)
Impact of microRNA-dependent regulation on drug metabolism.(conference:Lecture in Manchester University)(2015/12/17)
Impact of RNA editing on microRNA function and drug-metabolizing enzymes. (conference:The 21th International Symposium on Microsomes and Drug Oxidations. )(2016/10/05)
Dipeptidyl peptidase-4 greatly contributes to the hydrolysis of vildagliptin in human liver. (2016/10/14)
Diagnostic and therapeutic potential of miRNAs for liver injury(2017/03/27)
Arts and Fieldwork
Patent
Theme to the desired joint research
Grant-in-Aid for Scientific Research
○「ヒト肝薬物代謝能を制御するmicroRNA:個人差解明のための革新的基盤研究」(2009-) 
○「喫煙によるヒトmicroRNAの発現変動と生体に及ぼす影響」(2009-) 
○「特異体質性薬物誘導性肝障害のバイオマーカーの検討」(2008-) 
○「miRNAによるCYP3A4の転写後調節:薬物動態研究の新展開」(2007-) 
○「ヒト初代培養肝細胞におけるマイクロRNAの役割」(2007-) 
○「特異体質性薬物肝障害発症の機構解明と予測実験系の開発」(2005-) 
○「医薬品の動態および安全性の早期予測システムの構築」(2003-) 
○「オーダーメード医療をめざしたUDP-グルクロン酸転移酵素の遺伝子多型評価」(2003-) 
○「ヒト肝細胞キメラマウスを用いた医薬品の動態および安全性予測システムの構築」(2002-) 
○「医薬品の開発と適正使用を目指した薬物代謝酵素の個人差・人種差に関する研究」(2001-) 
○「マイクロRNAによるOATP薬物輸送体の活性変動の解明による薬物療法最適化」(2016-2017) 
○「薬物代謝能制御におけるRNA編集の意義と医薬品によるADARの機能変動の解析」(2018-2020) 
○「肝臓中microRNAの発現変動が薬物代謝酵素活性に及ぼす影響」(2012-2014) 
○「遺伝子多型を考慮したmicroRNA発現制御に基づく薬物代謝能個人差解明の新展開」(2012-2014) 
○「喫煙によるヒトmicroRNAの発現変動と生体に及ぼす影響」(2009-2010) 
○「ヒト肝薬物代謝能を制御するmicroRNA:個人差解明のための革新的基盤研究」(2009-2011) 
Classes (Bachelors)
○Clinical Drug Metabolism(2017)
○Freshman Seminar I(2017)
○Toxicology(2017)
○Introduction to Information Technology(2017)
○Basic Drug Development(2017)
○Experiments in Pharmaceutical Practice 2(2017)
○Introduction to Region-studies(2016)
○Introduction to Information Technology(2016)
○Freshman Seminar I(2016)
○World of Coffee(2016)
○World of Coffee(2016)
○Laboratory Rotation 2(2016)
○Basic Drug Development(2016)
○Experiments in Pharmaceutical Practice 2(2016)
○Clinical Drug Metabolism(2016)
○Toxicology(2016)
Classes (Graduate Schools)
○Advanced Course of ADME Studies for Drug Development(2017)
○Fostering the Independence of Researchers(2017)
○Advanced Seminar on Precision Medicine(2017)
○Introduction to Researchers(2017)
○Introduction to Presicion Medicine(2017)
○Molecular Pharmaceutics(2017)
○Pharmaceutical Therapeutics(2017)
○Research Ethics(2017)
○Drug Metabolism(2017)
○Molecular Mechanisms of Drug Response(2017)
○Molecular Mechanisms of Drug Response(2016)
○Drug Metabolism and Toxicology(2016)
○Drug Metabolism(2016)
International Project
International Students
Lecture themes
Others (Social Activities)