Professor KITAMURA, Kei-ichiro
Faculty, Affiliation
Faculty of Health Sciences, Institute of Medical, Pharmaceutical and Health Sciences
Professor
College and School Educational Field
Division of Health Sciences, Graduate School of Phamaceutical Science
Division of Neuroscience, Graduate School of Medical Science
Department of Laboratory Sciences,School of Health Sciences, College of Medical, Pharmaceutical and Health Sciences
Laboratory
Kitamura laboratory
Academic Background
【Academic background(Doctoral/Master's Degree)】
Kanazawa University Doctor Life Science 200203 Completed
【Academic background(Bachelor's Degree)】
University of Fukui 1977
Career
Kanazawa University Associate professor(2007/04/01-2015/01/31)
Kanazawa University  Professor(2015/02/01-)
Kanazawa University Associate professor(2002/05/01-2007/03/31)
Kanazawa University Lecturer(2000/04/01-2002/04/30)
Kanazawa University Lecturer(1996/04/01-2000/03/31)
Year & Month of Birth
1954/05
Academic Society



Japanese Society for Medical and Biological Engineering
Award
○Zoological Science Award 2014(2014/06/10)
Specialities
Learning and Memory in Caenorhabdis elegans、Animal physiology/Animal behavior、Applied health science
Speciality Keywords
Non-invasive measurment of physical information, Prevention of osteoporosis, A scale culture system
Research Themes
Non-invasive measurement of physical informations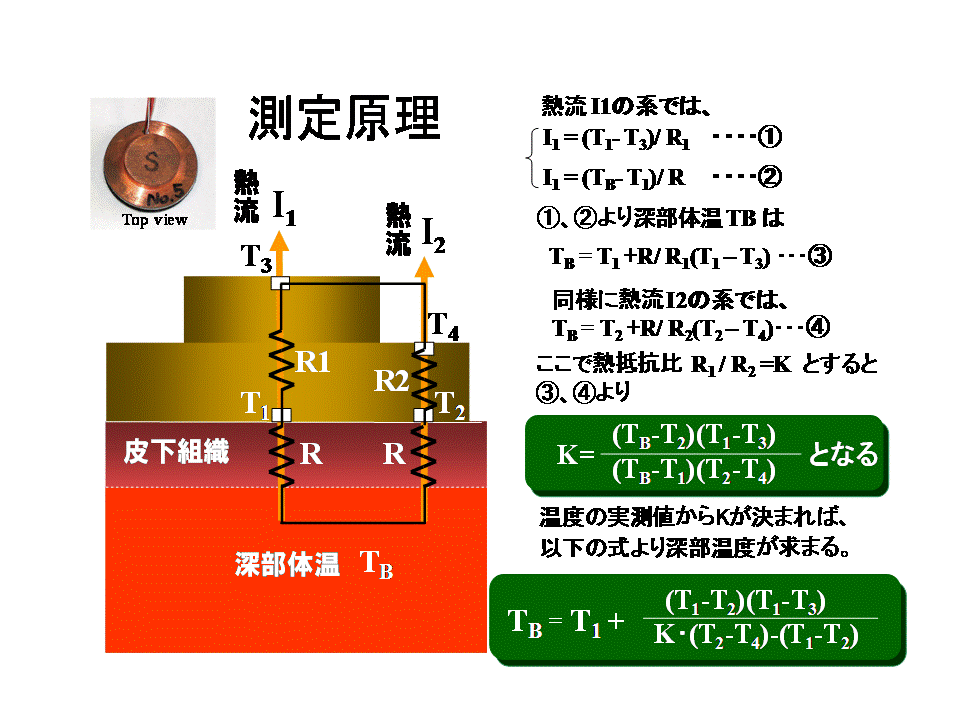 Deep body temperature reflects the metabolic state of the body, and is a reliable index for revealing health status. In particular, it is useful for early detection of abnormality in newborns, in perioperative monitoring, and in ICU patients. I conduct research on noninvasive measurement of deep body temperature on the body surface.
Study of bone metabolism using goldfish scale as a model for bone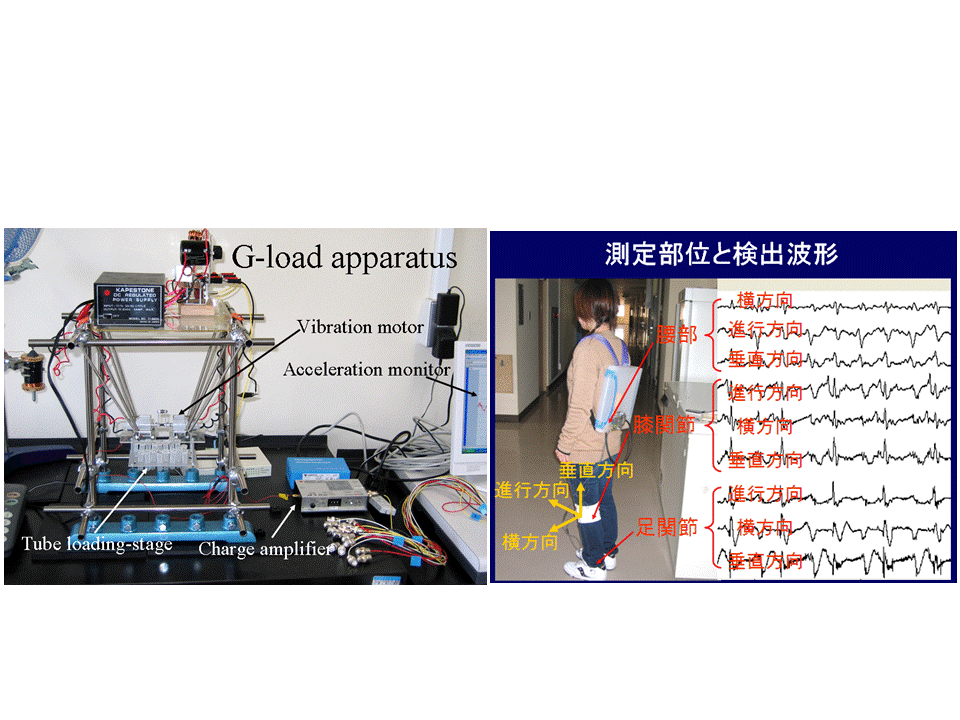 In response to questions such as, "What exercises would be effective for bone formation and prevention of osteoporosis?", I investigate the effects of exercise on bone metabolism using fish scales, which are similar to human membranous bones, as a bone model. I measure acceleration force when humans are active, load that load force to scales, and measure the change in bone metabolism of the cultured scales.
Books
 Kei-Ichiro Kitamura, Toshihiro Sassa, Ryuji Hosono Springer Lab Manual Springer-Verlag Tokyo, Incorporated 2003/10
 Toshihiro Sassa, Kei-Ichiro Kitamura, Ryuji Hosono Springer Lab Manual Springer-Verlag Tokyo, Incorporated 2003/10
 Ryuji Hosono, Sassa Toshihiro, Kei-Ichiro Kitamura Springer Reviews Springer-Verlag Tokyo 2003/10
Papers
 Melatonin is a potential drug for the prevention of bone loss during space flight. Ikegame M, Hattori A, Tabata MJ, Kitamura K, Tabuchi Y, Furusawa Y, Maruyama Y, Yamamoto T, Sekiguchi T, Matsuoka R, Hanmoto T, Ikari T, Endo M, Omori K, Nakano M, Yashima S, Ejiri S, Taya T, Nakashima H, Shimizu N, Nakamura M, Kondo T, Hayakawa K, Takasaki I, Kaminishi A, Akatsuka R, Sasayama Y, Nishiuchi T1, Nara M, Iseki H, Chowdhury VS, Wada S, Ijiri K, Takeuchi T, Suzuki T, Ando H, Matsuda K, Somei M, Mishima H, Mikuni-Takagaki Y, Funahashi H, Takahashi A, Watanabe Y, Maeda M, Uchida H, Hayashi A, Kambegawa A, Seki A, Yano S, Shimazu T, Suzuki H, Hirayama J, Suzuki N. 

J Pineal Res

 2019/07/09
 RANKL, Ephrin-Eph and Wnt10b are key in 1 tercellular communication molecules regulating bone remodeling in autologous transplanted goldfish scales. Tazaki Y, Sugitani K, Ogai K, Kobayashi I, Kawasaki H, Aoyama T, Suzuki N, Tabuchi Y, Hattori A, Kitamura K 

Comparative Biochemistry and Physiology, Part A

 in press in press in press 2018
 Sequencing and Expression Analysis of Calcitonin Receptor in the Scales of Goldfish, Carassius auratus. Ikari T, Sekiguchi T, M, Urata M, Furusawa, Y, Ikegame, M, Kinoshita Y, Kitamura K, Nakabayashi I, Horita M, Tabuchi Y, Hattori A, and Suzuki N. 

International Journal of Zoological Investigations

 4 1 1-10 2018
 Effects of low-intensity pulsed ultrasound on osteoclasts: Analysis with goldfish scales as a model of bone. Hanmoto T, Tabuchi Y, Ikegame M, Kondo T, Kitamura K, Endo M, Kobayashi I, Mishima H, Sekiguchi T, Urata M, Seki A, Yano S, Hattori A. and Suzuki N. 

Biomed Res.

 38 1 71-77 2017/02/24
 Effects of hyperglycemia on bone metabolism and bone matrix in goldfish scales. Kitamura K, Andoh T, Okesaku W, Tazaki Y, Ogai K, Sugitani K, Kobayashi I, Suzuki N, Chen W, Ikegame M, Hattori A 

Comparative Biochemistry and Physiology, Part A

 203 152-158 2017/09/16
 Sardine procalcitonin amino-terminal cleavage peptide has a different action from calcitonin and promotes osteoblastic activity in the scales of goldfish. Kase Y, Ikari T, Sekiguchi T, Sato M, Ogiso S, Kawada T, Matsubara S, Satake H, Sasayama Y, Endo M, Kitamura K, Hattori A, Watanabe T, Maruyama Y, Funahashi H, Kammbegawa A, Suzuki N. 

Comparative Biochemistry and Physiology, Part A

 211 9 77-83 2016/06/11
 Fish scale is a suitable model for analyzing determinants of skeletal fragility in type 2 diabetes. Suzuki N, Kitamura K, Hattori A 

Endocrine

 54 3 575-577 2016/10/28
 A detailed protocol for perspiration monitoring using a novel, small, wireless device. Ogai K, Fukuoka M, Kitamura K, Uchide K, Nemoto T 

J Vis Exp.

 117 2016/11/24
 Is vaccenic acid (18:1t n-7) associated with an increased incidence of hip fracture? An explanation for the calcium paradox. Hamazaki K., Suzuki N., Kitamura K., Hattori A., Nagasawa T., Itomura M., Hamazaki T.  

Prostaglandins, Leukotrienes and Essential Fatty Acids

 109 8-12 2016/06
 Increased level of tumor necrosis factor-alpha (TNF-α) on the skin of Japanese obese males: measured by quantitative skin blotting. Ogai K, Matsumoto M, Aoki M, Minematsu T, Kitamura K, Kobayashi M, Sanada H and Sugama J 

International Journal of Cosmetic Science

 38 5 462-469 2016/03/18
 Low-intensity pulsed ultrasound induces apoptosis in osteoclasts: Fish scales are a suitable model for the analysis of bone metabolism by ultrasound. Suzuki N, Hanmoto T, Yano S, Furusawa Y, Ikegame M, Tabuchi Y, Kondo T, Kitamura K, Endo M, Yamamoto T, Sekiguchi T, Urata M, Mikuni-Takagaki Y, Hattori A. 

Comp. Biochem. Physiol. Part A

 195 26-31 2016
 Development of a small wireless device for perspiration monitoring. Ogai K, Fukuoka M, Kitamura K, Uchide K, Nemoto T 

Med Eng Phys.

 38 4 391-397 2016
 Novel tryptophan derivatives as potentially effective therapeutic drugs to treat bone diseases. Suzuki, N., Somei, M., Seki, A., Sekiguchi, T., Tabuchi, Y., Mishima, H., Kase, Y., Kaminishi, A., Yachiguchi, K., Kitamura, K., Oshima, Y., Hayakawa, K., Yano, S. and Hattori, A. 

Am. J. Life Sci.

 3 3-2 31-38 2015
 Development of an improved method for quantitative analysis of skin blotting: Increasing reliability and applicability for skin assessment. Ogai K, Matsumoto M, Minematsu H, Kitamura K, Kobayashi M, Sugama J and Sanada H 

International Journal of Cosmetic Science

 37 4 425-432 2015
 A basic study for prediction of food hardness based on an acceleration monitoring of lower jaw during mastication. Ogai K, Kitamura K, Nemoto T 

Journal of Nursing Science and Engineering.

 2 1 9-14 2015/01
 Monohydroxylated polycyclic aromatic hydrocarbon influences spicule formation in the early development of sea urchins (Hemicentrotus pulcherrimus). Suzuki, N., Ogiso, S., Yachiguchi, K., Kawabe, K., Makino, F., Toriba, A., Kiyomoto, M., Sekiguchi, T., Tabuchi, Y., Kondo, T., Kitamura, K., Hong, C., Srivastav, A.K., Oshima, Y., Hattori, A., Hayakawa, K. 

Comp Biochem Physiol C Toxicol Pharmacol.

 171 55-60 2015/02
 Development of a novel pulse wave velocity measurement system: Using dual piezoelectric elements. Kitamura, K., Takeuchi, R., Ogai, K., Xin, Z., Chen, W., Nemoto, T. 

MEDICAL ENGINEERING & PHYSICS

 36 7 927 2014/07
 Effect of inorganic mercury and methylmercury on osteoclasts and osteoblasts in the scales of the marine teleost as a model system of bone. Yachiguchi, K., Sekiguchi, T., Nakano, M., Hattori, A., Yamamoto, M., Kitamura, K., et al. 

ZOOLOGICAL SCIENCE

 31 5 330 2014/05
 Genes responsive to low-intensity pulsed ultrasound in MC3T3E1 preosteoblast cells Tabuchi, Y., Sugahara, Y., Ikegame, M., Suzuki, N., Kitamura, K. and Kond, T. 

International Journal of Molecular Sciences

 2013/11
 Zebrafish scales respond differently to in vitro dynamic and static acceleration: Analysis of interaction between osteoblasts and osteoclasts Kitamura, K., Takahira, K., Inari, M., Satoh, Y., Hayakawa, K., Tabuchi, Y., Ohgai, K., et al. 

COMPARATIVE BIOCHEMISTRY AND PHYSIOLOGY A-MOLECULAR AND INTEGRATIVE PHYSIOL

 166 1 74-80 2013/04
 Favorable and unfavorable amino acid residues in water-soluble and transmembrane proteins. Nakashima, H., Yoshihara, A. and Kitamura, K. 

J. Biomed. Sci. Eng.

 6 1 36-44 2013/01
 Determination of Calcium Sensing Receptor in the Scales of Goldfish and Induction of Its mRNA Expression by Acceleration Loading. Kakikawa, M., Yamamoto, T., Chowdhury, V.S., Satoh, Y., Kitamura, K., et al. 

Biol. Sci. Space

 26 1 26-31 2013/01
 Osteoblasts and osteoclasts in regenerating goldfish scales respond to mechanical loading: Analysis of osteoblastic and osteoclastic marker mRNA expression. Kitamura, K., Satoh, Y., Inari, M., Takahira, K., Okesaku, W., et al. 

Biological Sciences in Space

 26 1 42-46 2013/01
 Polychlorinated biphenyl (118) activates osteoclasts and induces bone resorption in goldfish. Yachiguchi, K., Matsumoto, N., Haga, Y., Suzuki, M., Matsumura, C., Tsurukawa, M., Okuno, T., Nakano, T., Kawabe, K., Kitamura, K., et al. 

ENVIRONMENTAL SCIENCE AND POLLUTION RESEARCH

 2012/12
  Prostaglandin E2 increases both osteoblastic and osteoclastic activity in the scales and participates in calcium metabolism in goldfish. Omori, K., Wada, S., Maruyama, Y., Hattori, A., Kitamura, K., et al. 

ZOOLOGICAL SCIENCE

 29 8 499-504 2012/08
 Development of an Assay System Using Fish Scales and Its Application to the Study of Bone Metabolism Suzuki N, Funahashi H, Kou K, Kakikawa M, Yamada S, Kitamura K, et al. 

Magnetics Japan

 7 4 174-178 2012/08
 Detection of Daily Lifestyle Change from Pulse Rate Measured during Sleep. Chen, W., Watanabe, H., Zhu, X., Kitamura, K., Nemoto, T. 

HealthInf2012

 1 358-361 2012/02
 Automatic sleep monitoring system for home healthcare. Jiang, L., Tang, Z., Liu, Z., Chen, X., Kitamura, K., Nemoto, T. 

Biomedical and Health Informatics 2012

 894-897 2012/01
 Comparison of pulse rate variability indices estimated from pressure signal and photoplethysmogram. Zhu, X., Chen, W., Kitamura, K., Nemoto, T. 

Biomedical and Health Informatics 2012

 1 867-870 2012/01
 Toxic effect of polycyclic aromatic hydrocarbon metabolites on fish bone metabolism Hayakawa, K.; Suzuki, N.; Kitamura, K.; Bekki, K.; Nakano, J.; Yoshita, M.; Toriba, A.; Kameda, T.; Tang, N 135 231-241 2010/09
 Effects of inorganic mercury on osteoclasts and osteoblasts of the goldfish scales in an in vitro Suzuki N, Yachiguchi K, Hayakawa K, Takada K, Tabata MJ, Kitamura K, Srivastav AK, Chowdhury VS, Oshima Y, Hattori A  

J. Fac. Agr. Kyushu U.

 56 47-51 2010/08
 Osteoblast activity in the goldfish scale responds sensitively to mechanical stress Kitamura K, Suzuki N, Sato Y, Nemoto T, Ikegame M, Shimizu N, Kondo T, Furusawa Y, Wada S, Hattori A. 

COMPARATIVE BIOCHEMISTRY AND PHYSIOLOGY A-MOLECULAR AND INTEGRATIVE PHYSIOL

 156 3 357-363 2010/07
 Acceleration-based study of optimum exercise for human weight-bearing bones enhancement Kitamura K, Chen W, Zhu X, Suzuki N, Yano S, Nemoto T  

Biological Sciences in Space

 24 83-90 2010/03
 Long-term monitering of heart rate, respiration rhythm, and body movement during sleep based on network Xin Zhu, Wenxi Chen, Tetsu Nemoto, Kei-ichiro Kitamura, and Daming Wei 

TELEMEDICINE JOURNAL AND E-HEALTH

 16 2 244-253 2010/03
 Effects of low-intensity ultrasound on osteoblasts and osteoclasts in goldfish scale Kitamura K 

Biological Sciences in Space

 24 29-34 2010/03
 Development of a new method for the noninvasive measurement of deep body temperature without a heater Kei-Ichiro Kitamura, Xin Zhu, Wenxi Chen, and Tetsu Nemoto 

MEDICAL ENGINEERING & PHYSICS

 32 1-6 2010/01
 Response of osteoblasts and osteoclasts in regenerating scales to gravity loading Suzuki N, Kitamura K, Omori K, Nemoto T, Satoh Y, Tabata MJ, Ikegame M, Yamamoto T, Ijiri K, Furusawa Y, Kondo T, Takasaki I, Tabuchi Y, Wada S, Shimizu N, Sasayama Y, Endo M, Takeuchi T, Nara M, Somei M, Maruyama Y, Hayakawa K, Shimazu T, Shigeto Y, Yano S, Hattori A  

Biological Sciences in Space

 23 211-217 2009/12
 Development of a new accelerometer-based physical activity-monitoring system using a high-frequency sampling rate Kitamura K, Nemoto T, Sato N, Chen W 

Biological Sciences in Space

 23 77-83 2009/07
 Novel bromomelatonin derivatives suppress osteoclastic activity and increase osteoblastic activity: Implications for the treatment of bone diseases Suzuki, N., Somei, M., Kitamura, K., Reiter, R. J., Hattori, A. 

JOURNAL OF PINEAL RESEARCH

 44 3 326-334 2008/04
 Unconstrained monitoring of long-term heart and breath rates during sleep. Chen W, Zhu X, Nemoto T, Kitamura K, Sugitani K, Wei D. 

PHYSIOLOGICAL MEASUREMENT

 29 2 N1-N10 2008/02
 Scale osteoblasts and osteoclasts sensitively respond to low-gravity loading by centrifuge. 12) Suzuki, N., Oomori, K., Nakamura, M., Tabata, M.J., Ikegame, M., Ijiri, K., Kitamura, K., Nemoto, T., Shimizu, N., Kondo, T., Matsuda, K., Ando, H., Kasahara, H., Nagase, M., Nara, M. and Hatttori, A. 

Biol. Sci. Space

 2008/02
 Effect of vibration on osteoblastic and osteoclastic activities: analysis of bone metabolism using goldfish scale as a model for bone. Suzuki, N., Kitamura, K., Nemoto, T., Shimizu, N., Wada, S., Kondo, T., Tabata, M.J., Sodeyama, F., Ijiri, K., Hattori, A. 

Journal of Advanced Space Research

 40 1 1711-1721 2007/11
 Novel bromomelatonin deriveatives activate osteoblasts and suppress osteoclasts in the goldfish scale. Suzuki, N., Somei, M., Kitamura, K., Hattori, A. 

BONE

 40 6 s177-s178 2007/09
 Real-time monitoring of respiration rhythm and pulse rate during sleep. Zhu, X., Chen, W., Nemoto, T., Kanemitsu, Y., Kitamura, K., Yamakoshi, K 

IEEE TRANSACTIONS ON BIOMEDICAL ENGINEERING

 53 12 2553-2563 2006/12
 Identification of three genes C08F11.1, cec-1, and gtl-1 that contribute to learning in Caenorhabditis elegans cDNA microarrays. Suzuki, Y., Suzuki, Y., Kitamura, K., Fujimoto, H., Kano, T., Kobayashi, M., Sassa, T., Uesugi, H., Kohara, Y., Iino, Y., Hosono, R 

Journal of Tsuruma Health Science Society Kanazawa Univercity

 30 1 1-11 2006/08
 Unconstrained detection of respiration rhythm and pulse rate with one under-pillow sensor during sleep. Chen, W., Zhu, X., Nemoto, T., Kanemitsu, Y., Kitamura, K., Yamakoshi, K 

Display Settings

 43 2 306-312 2005/03
 Accurate determination of respiratory rhythm and pulse rate using an under-pillow sensor based on wavelet transformation. Zhu X, Chen W, Nemoto T, Kanemitsu Y, Kitamura K, Yamakoshi K. 

IEEE ENGINEERING IN MEDICINE AND BIOLOGY MAGAZINE

 6 5869-5872 2005/06
 Evaluation of alteration in T wave amplitude during exercise testing. Kei-Ichiro Kitamura, Tetsu Nemoto, Shigeo Takata 

Journal of the Tsuruma Health Science Society

 27 1 47-54 2003/08
 Role of Caenorhabditis elegans protein phosphatase type 1, CeGLC-7beta, in metaphase to anaphase transition during embryonic development Sassa T, Ueda-Ohba H, Kitamura K, Harada S, Hosono R. 

EXPERIMENTAL CELL RESEARCH

 287 7 350-360 2003/07
 Contribution of neurons to habituation to mechanical stimulation in Caenorhabditis elegans Kitamura KI, Amano S, Hosono R 

JOURNAL OF NEUROBIOLOGY

 46 1 29-40 2001/01
 Hierarchy of Mechanical Stimuli in Caenorhabditis elegans. 

ZOOLOGICAL SCIENCE

 16 1 423-429 1999/07
 Effect of Arterial Baroreceptor on Cardiac Autonomic Nerve Activity during Body Tilting. 

Memoirs Health Sci. Med.Kanazawa Univ.

 21 1 31-35 1997/09
 Effect of head-up tilting on vagal nerve activity. 45 8 771-777 1997/08
 A detailed protocol for perspiration monitoring using a novel, small, wireless device. Ogai K, Fukuoka M, Kitamura K, Uchide K, Nemoto T 

Journal of Visualized Experiments

 Effects of hyperglycemia on bone metabolism and bone matrix in goldfish scales. Kitamura K, Andoh T, Okesaku W, Tazaki Y, Ogai K, Sugitani K, Kobayashi I, Suzuki N, Chen W, Ikegame M, Hattori A 

Comp Biochem Physiol A Mol Integr Physiol.

 203 152 2016/09
 Static and dynamic hypergravity responses of osteoblasts and osteoclasts in medaka scales. Yano S, Kitamura K, Satoh Y, Nakano M, Hattori A, Sekiguchi T, Ikegame M, Nakashima H, Omori K, Hayakawa K, Chiba A, Sasayama Y, Ejiri S, Mikuni-Takagaki Y, Mishima H, Funahashi H, Sakamoto T, Suzuki N. 

Zoolog Sci.

 30 3 217 2013/03
 Polychlorinated biphenyl (118) activates osteoclasts and induces bone resorption in goldfish. Yachiguchi K, Matsumoto N, Haga Y, Suzuki M, Matsumura C, Tsurukawa M, Okuno T, Nakano T, Kawabe K, Kitamura K, Toriba A, Hayakawa K, Chowdhury VS, Endo M, Chiba A, Sekiguchi T, Nakano M, Tabuchi Y, Kondo T, Wada S, Mishima H, Hattori A, Suzuki N. 

Environ Sci Pollut Res Int.

 21 10 6365 2014/05
 Increased level of tumor necrosis factor-alpha (TNF-α) on the skin of Japanese obese males: measured by quantitative skin blotting.  Ogai K, Matsumoto M, Aoki M, Minematsu T, Kitamura K, Kobayashi M, Sanada H and Sugama J 

International Journal of Cosmetic Science

 38 5 462-469 2016/05/01
 Fish scale is a suitable model for analyzing determinants of skeletal fragility in type 2 diabetes. Suzuki N, Kitamura KI, Hattori A. 

Endocrine.

 α-Melanocyte-stimulating hormone promotes bone resorption resulting from increased osteoblastic and osteoclastic activities in goldfish. Ishizu H, Sekiguchi T, Ikari T, Kitamura K, Kitani Y, Endo M, Urata M, Kinoshita Y, Hattori A, Srivastav A, Mishima H, Mizusawa K, takahashi A, Suzuki N 

Gen Comp Endocrinol.

 262 1 99-105 2018
Conference Presentations
Melatonin effects on stimulated osteoclast activity in the regenerating scales of goldfish under modelled microgravity.(conference:13th Congress of the International Society of Bone Morphometry)(2015/04/27)
Characterization of Ultradian and Circadian Rhythms of Core Temperature Based on Wavelet Analysis.(conference:International IEEE EMBS Conference 2014)(2014/08/26)
Response of osteoclasts and receptor activator of nuclear factor kappa-B ligand expression in the regenerating scales of goldfish under microgravity.(conference:International Symposium on Mechanobilogy (ISMB) 2014)(2014/05/20)
Geometrical Improvement of a Noninvasive Core Temperature Thermometer based on Numeric Modeling and Experiment Validation.(conference:International Conference on Biomedical Electronics and Devices 2014)(2014/03/03)
Effects of α-melanocyte-stimulating hormone on osteoblasts and osteoclasts in the regenerating scales of goldfish.(conference:3rd International Symposium "International Collaboration Research Base for Reaction of Atmosphere-Marine-Ecosystem Caused by Aerosol" )(2017/10/09)
IDENTIFICATION OF GENES RESPONSIVE TO LOW-INTENSITY PULSED ULTRASOUND IN MOUSE PREOSTEOBLAST CELLS.(conference:International Conference on Biomedical Ultrasound 2013)(2013/10/22)
Improvement of the dual-heat-flux method for deep body temperature measurement based on a finite element model.(conference:35th Annual International Conference of the IEEE)(2013/07/03)
魚類のウロコにおける骨細胞マーカー、sost1の発現と発現細胞の同定.(conference:第40回北陸臨床病理集談会)(2015/09/12)
アロキサン誘発高血糖キンギョにおける骨代謝および骨質の解析.(conference:日本宇宙生物科学会第29回大会)(2015/09/02)
Melatonin effects on stimulated osteoclast activity in the regenerating scales of goldfish under modelled microgravity.(conference:13th Congress of the International Society of Bone Morphometry 2015)(2015/04/27)
Geometrical Improvement of a Noninvasive Core Temperature Thermometer based on Numeric Modeling and Experiment Validation.(conference:35th Annual International Conference of the IEEE)(2014/03/03)
Characterization of Ultradian and Circadian Rhythms of Core Temperature Based on Wavelet Analysis.(conference:36th Annual International IEEE EMBS Conference 2014)(2014/08/26)
Response of osteoclasts and receptor activator of nuclear factor kappa-B ligand expression in the regenerating scales of goldfish under microgravity.(conference:International Symposium on Mechanobilogy (ISMB) 2014)(2014/05/20)
IDENTIFICATION OF GENES RESPONSIVE TO LOW-INTENSITY PULSED ULTRASOUND IN MOUSE PREOSTEOBLAST CELLS.(conference:International Conference on Biomedical Ultrasound 2013)
Arts and Fieldwork
Patent
Theme to the desired joint research
Grant-in-Aid for Scientific Research
○「新規2型糖尿病骨代謝モデルによる糖尿病骨代謝機構解析と運動による改善法の提案」(2015-2017) 
○「神経再生におけるcellular Factor XIII活性化機構の解明」(2014-2016) 
○「新規糖尿病モデルを用いた骨代謝機構の解析と運動による改善に関する研究」(2012-2014) 
○Analysis of bone metabolism in micro- and hypergravity using a novel hard-tissue model.「Analysis of bone metabolism in micro- and hypergravity using a novel hard-tissue model.」(2012-2014) 
○「機械的刺激による骨形成促進に関与するWnt/βカテニンシグナルネットワークの解明 」(2010-2011) 
○「骨形成運動ではなく骨吸収抑制運動の同定とその機序解明」(2009-2011) 
○「迅速・高感度・簡便な新規骨粗鬆症モデル系の開発と予防法への応用」(2006-2008) 
○「ひずみ誘導型液体流動を用いた力学刺激適応型再生骨培養システムの開発 」(2006-2007) 
○「ウロコ骨折モデルによる破骨細胞産生新規カップリング因子の同定と分泌時相の解明」(2018-2020) 
Classes (Bachelors)
○Presentation and Debate (Freshman Seminar II)(2017)
○Presentation and Debate (Freshman Seminar II)(2017)
○Medical Engineering(2017)
○Outline of Clinical Laboratory Instrument(2017)
○Practical Course in General Engineering(2017)
○Human Physiology(2017)
○Clinial Practice of Immunology and Sample Test(2017)
○Experimental Course in Physiology(2017)
○Introduction to Clinical Sample Test(2017)
○Human Physiology(2017)
○Experimental Course in Physiology(2017)
○Medical Engineering(2016)
○Human Physiology(2016)
○Practical Course in General Engineering(2016)
○Human Physiology(2016)
○Clinial Practice of Immunology and Sample Test(2016)
○Outline of Clinical Laboratory Instrument(2016)
○Experimental Course in Physiology(2016)
Classes (Graduate Schools)
○Molecular Biology for Laboratory Medicine: Lecture(2017)
○Medical Engineering: Lecture(2017)
○Medical Engineering: Seminar(2017)
○Adv. Mol. Biol. for Laboratory Medicine: Research(2017)
○Molecular Biology for Laboratory Medicine: Seminar(2017)
○An Introduction to Medical Laboratory Sciences:Lec(2017)
○Molecular Biology for Laboratory Medicine:Research(2017)
○Research Design in Health Science: Lecture(2016)
○Molecular Biology for Laboratory Medicine: Lecture(2016)
○Medical Engineering: Lecture(2016)
○Medical Engineering: Seminar(2016)
○An Introduction to Medical Laboratory Sciences:Lec(2016)
○Adv. Mol. Biol. for Laboratory Medicine: Research(2016)
○Molecular Biology for Laboratory Medicine:Research(2016)
○Molecular Biology for Laboratory Medicine: Seminar(2016)
International Project
International Students
Lecture themes
Others (Social Activities)